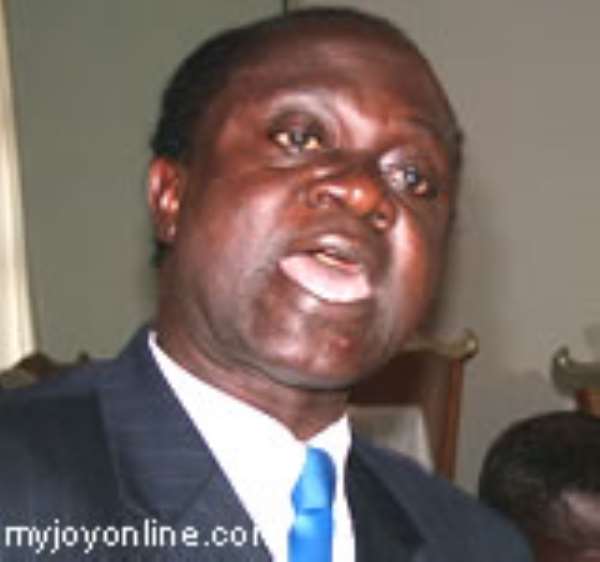 The United Nations Development Programme (UNPD) is working with the government of Ghana to establish a Climate Change Commission to create awareness on issues concerning the emission of green house gases and mobilise the people to halt the process.
Climate change had been one of the most pre-occupying problems of the planet and affects the social and economic well-being of the people.
As a measure to fight climate change, the UNDP and the UN Environmental Programme has come up with a report titled "Global Human Development Report for 2007 and 2008", that seeks to put the human being at the centre of development.
The Report under the theme: "Fighting Climate Change: Human Solidarity in a Divided World" produced analysis that confirmed that climate change was not just a future scenario but the increasing exposure to droughts, floods, and storms and were moving the world towards a point at which irreversible ecological catastrophes were becoming unavoidable.
Launching the Report in Accra on Tuesday, Professor George Gyan Baffuor, Deputy Minister of Finance and Economic Planning said the government had demonstrated its commitment to fight the emission of green house gases by ratifying the Convention on Climate Change.
He said climate change had a major implication on economic performance which hindered efforts at achieving the Millennium Development Goals and that there was the need for African countries who suffered the most, to press on the developed countries to ratify the Convention so as to mitigate green house gas emissions.
Professor Gyan Baffuor said the government was ready to support companies that would venture into the production of low carbon emission fuels to power industries to curb the emission of gases.
He recommended the Report to all policy makers and researchers who would ensure that climate change was mainstreamed into all national development policies, plans and programmes.
Mr. Daouda Toure, UNDP Resident Representative said the effects of climate change meant a lot to Ghana since she had started experiencing tidal waves, eroding of coastal towns, drought leading to dried rivers and crop failures, among others.
He said climate change response measures must be clearly linked with the livelihood of the poor and be viewed as additional vulnerability, but to date it, had been overlooked in addressing poverty reduction and sustaining growth.
He said Global Report, the 17th to be launched included important aspects of literacy, life expectancy and standard of living adding that there was also the District Human Development Report which looked at development gaps at the district level and how to address them.
Mr. Toure called on the developed countries to give incentives to the developing ones, who suffered the most from their green gas emissions to safeguard economic growth and efforts to eradicate poverty.
Mr. Kwadwo Adjei-Darko, Minister of Local Government, Rural Development and Employment, who chaired the function called for the consideration to improve, design and develop infrastructure and equipment compatible with low carbon future.