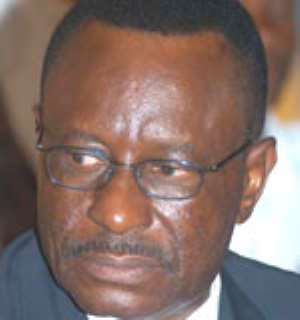 The Accra Metropolitan Assembly (AMA) on Tuesday expressed its readiness to rigidly enforce Taxi Drivers Uniform code with effect from December 15, this year.
Taxi drivers are to wear light blue shirt and blue-black pair of trousers in the metropolis.
Mr. Stanley Nii Adjiri Blankson, Mayor of Accra said the directive was in line with Section 75 and 76 of AMA Legislative Instrument 15 and 16 which empowered the assembly to regulate and co-ordinate all commercial transport activities in the metropolis.
Speaking at a meeting with members of the Ghana Road Transport Coordinating Council (GRTCC) on the enforcement of the directives on the embossment of numbers on taxis and wearing of uniforms by taxi drivers, Mr. Blankson said arrangements were far advanced for the arrest and prosecution of taxi drivers who failed to wear the uniform.
"The MTTU of the Ghana Police Service and the assembly's own metro guards would be deployed at vantage points throughout the city to enforce the law," he added.
During the last quarter of 2006, the AMA mooted the idea of providing identification numbers and wearing of uniform by taxi drivers.
This however, received reaction from two drivers who proceeded with a court action. Later the AMA signed a memorandum of understanding with the GRTCC, which accepted that drivers should wear light blue shirt and blue-black trousers.
Urging the drivers to cooperate with the assembly in the exercise, Mr. Blankson said taxi drivers could print complimentary cards, learn to be cautious and let passengers trust their knowledge of the city's routes and tourism sites as ways of accepting the new challenge of the new breed of taxis drivers.
The Mayor urged drivers to consider hygiene as one of their priorities, adding; "Tourism in the country should take a new dimension."
Mr. Mathew Hayford, Acting General Secretary, GRTCC said the council had no objection to AMA's directive, adding that, they have educated its members on the exercise and that it was time for drivers to portray the image of the country.
Assistant Commissioner of Police (ACP), Mr. Daniel Julius Avoka, in-charge of the Motor Transport Traffic Unit (MTTU) said the idea of putting on uniform was not a bad one, saying it would bring about discipline and easy identification in terms of security.
According to him, it was a good step taken towards CAN 2008.
ACP Avoka told the drivers it was an offence for them to drive, while wearing singlets and that amounted to indecent exposure.
"We hope we are not going to drag people to court over this issue," he added.
ACP Avoka said the Police would continue to enforce road traffic regulations to maintain law and order.