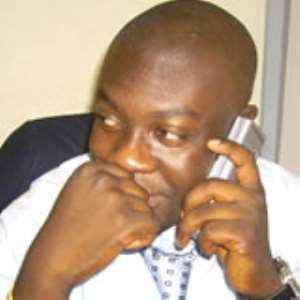 Host of Joy FM's Super Morning Show has on Wednesday November 28, 2007 made a personal donation of 20 gallons of paint to support the good work of Zoomlion Co. Ltd., a sanitation company in Accra.
During an interview with the Public Affairs officials of the company, Mr. Oscar Provencal and Mrs. Isabella Gyau-Orhin at which they talked about the company's public responsibility programmes such as painting pavements on some of Accra's major streets, Kojo on his personal behalf and on behalf of his production team made the donation.
The gesture is in appreciation of the company's public spiritedness.
The two officials were grateful to Kojo and his team.