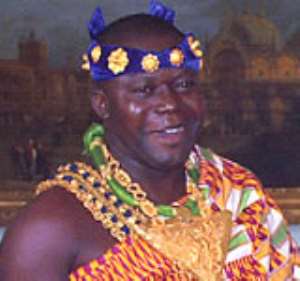 Listen to Alhassan Iddrisu of the Abudu Royal Family.
The Abudu royal family in the Dagbon chieftaincy dispute says it is ready to work with the Andani royal family so as to bring a lasting peace to the Dagbon traditional area.
Since the Committee of Eminent Chiefs presented a Dagbon peace proposal over the weekend, the two royal families have been discussing the next step towards restoring co-operation and bringing peace to the area.
The Andani family said it was opposed to a proposal that the disputed funeral of the Dagbon King, Naa Mahamadu Abdulai be done in the Gbewa palace. But in a statement, the Abudu royal family says even though it has some reservations about the position of the Andani royal family on the Eminent Chiefs' proposal, it has accepted the agreement and will take steps to uphold it.
A spokesman for the Abudus, Alhassan Iddrisu told Joy News' Dzifa Bampoh that it was wrong for the Eminent Chiefs to have accepted the Andanis claim that since the King died outside the palace, he could not be brought back to be buried there.
(You can listen to Alhassan Iddrisu in the attached audio.)
Meanwhile, Kpan Naa Bawa, spokesman for the Andani royal family also says the family is waiting to study the final report put forward by the Eminent Chiefs.