The Importance of intra-Africa trade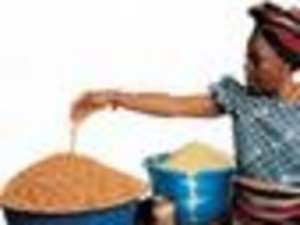 Opening the 51st session of the Executive Committee of the African Parliamentary Union (APU) here Monday, Hughes said African parliaments had an important role t o play in the development of inter-African trade, through the enactment of appro p riate legislations and control of government actions.
"Inter-African trade is a key element in speeding and eventually realising the i ntegration of Africa," he said, expressing optimism that the 30th Conference of t he APU, also to be held here 28-30 November 2007, would give momentum to the act i on that African parliaments might undertake in that regard.
The Conference debate would be on two themes: 'The Role of Parliaments in the Pr otection of Environment and the Implementation of Sustainable Development' and 'Development of Inter-African Trade with a view to Speeding up the Process of In tegration'.
Underlining the importance of environment protection, Hughes told the APU Execut ive Committee the concepts of the protection of the environment and sustainable d evelopment were not only inter-related, but had evolved to include many new noti o ns.
During its two-day session, the Committee will consider and adopt the APU budget and annual work programme for 2008.
On the budget, Hughes, who is currently acting Chair of the Committee, emphasise d the need for member countries to settle their financial contributions regularl y in order to avoid accumulation of arrears.
Also, he called on all African national parliaments to join the APU in order to turn it into a forum of parliamentary meetings for the entire continent.
"Membership of the Pan-African Parliament is different in nature from that of th e APU and is, therefore, not a duplication. These institutions complement the ef f orts of each other aimed at realising the common interest of the continent," Hug h es explained.
Meanwhile, the Speaker of Ethiopia's House of Peoples' Representatives, Teshome Toga, has welcomed the APU Executive Committee members, saying undue pressure to
create Africa in the West's image without taking into account the African realit i es could only be counter-productive.
Pointing out that Africa has defined its development strategy in the framework o f the New Partnership for Africa's Development (NEPAD), Teshome added: "Those who are genuinely concerned about democracy and good governance in Africa can pa rtner with and support our choice.
"Democracy can only take root in Africa if it is homegrown and with full involve ment and participation of our peoples. Democracy can't be imposed from outside. A fter all we have willingly and consciously chosen democratic governance."