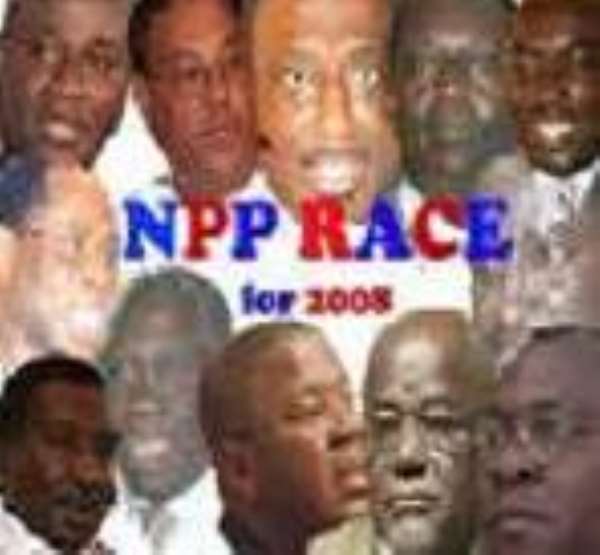 An informal survey in Accra shows that many people are not impressed and are actually put off by all the spending to attract the votes of only about two thousand five hundred people out of a national voter's register of eight million.
Said a tailor at Abeka to ADM: This is just for their delegates' congress, can you imagine how much they will waste in the national elections…?"
Similar sentiments of aversion to "waste" were expressed by almost all the people ADM asked to comment on the NPP aspirants' campaign methods
The National Chairman of the New Patriotic Party, Mr. Mac Manu when contacted by the ADM said though the party welcomes an appeal by NDC's Danny Annang to Ghanaians to question NPP presidential aspirants' sources of funding, he should "check his party's funding records first"
In an interview yesterday, Mr. Mac Manu said, "Though the party does not know the source of funding of the aspirants, we know none of them has done anything wrong or has anything to hide… the whole issue has just been over blown…But we welcome his suggestion".
Mr. Mac Manu said "it is however regrettable that it is coming from a party chairman who knows how elections are conducted".
He explained that in elections some form of expenditure such as "transportation, hotel bills, fuel and others occur… In fact you can't run away from them. There are costs in every election".
Mr. Mac Manu said the NDC has a bad record when it comes to funding of elections "and they can't put sand in our eyes…We know what they did to win elections in this country; buying expensive cars for people and giving away money freely".
He said since the NPP has nothing to hide from the public, they will do well to protect the credibility and image of the party. "We will not be cowed by such statements; because we know them, and we will not sit down, we will shoot back", he said.
The National Organizer of the NPP, Lord Commey told ADM that the party's presidential aspirants should defend themselves on the question posed by Mr. Danny Anang on their sources of funding.
Lord Commey said "since Mr. Danny Anang did not ask Ghanaians to question the party but aspirants, it is on the aspirants to defend themselves".