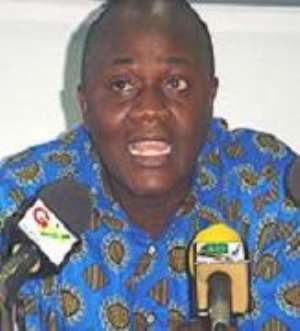 Mr. Dan Botwe, one of the New Patriotic Party (NPP) presidential aspirants, says he is confident of victory in the party's upcoming national delegates' congress, slated for December 22, this year.
He told reporters in Takoradi last Wednesday that he had been active in the life of the party for 25 years and was for two consecutive terms, the party's general secretary and therefore knows the pulse of the NPP better than his other colleague aspirants.
To this end, Mr. Botwe, who claimed to have completed his second tour of some constituencies in the Western Region, pointed out that he was firmly on the ground nationwide and was not bothered about the various opinion polls published in a section of the media.
"I know my road map and will continue to run a straight-forward and independent campaign because I know what I am about. Our party and our nation want a marketable leader who is able to strike a chord with the ordinary Ghanaian," he said.
He stated that after the enviable achievements of President John Agyekum Kufuor's administration, there was the need to have an experienced, dynamic and visionary leader to take the country even further.
"I ask the delegates to join me in making this definite cause a reality, in that we need a new leader incubated by the NPP, dedicated to this party and driven by the needs of the ordinary party member," he said.
According to Mr. Botwe, who was a former Minister of Information, the presidency is not an end in itself, but a means to execute the agenda of the NPP so that Ghana could have a more buoyant economy which would translate into improved living standards for the people.
He told reporters that he would never ever form an alliance with any of the aspirants at the tail end of the national delegates' congress, but would rather welcome any aspirant who was prepared to back out of the race to join him.