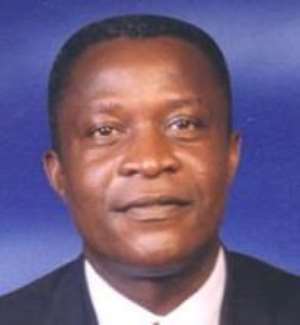 The Finance Committee of Parliament has recommended for approval €1.8 million Buyer Credit Agreement between government and Fortis Bank of The Netherlands.
The facility is intended for improvement of works on the LOT 3 project of the Odaw Drainage.
If approved by Parliament, the terms and conditions under the loan facility would be 1.5 years for Grace Period, Repayment Period of 8.5 years, Maturity Period of 10 years and Interest rate of 4.84 per cent. Other conditions are 0.25 per cent Commitment Fee, 0.5 per cent Management Fee and 35.8 per cent Grant Element.
The Committee before approving the loan entreated the Ministry of Local Government, Rural Development and Environment and the Ministry of Water Resources, Works and Housing to collaborate and ensure that the drainage projects were properly synchronized in order for it to be beneficial.
It further noted, "The Odaw drainage is choked with silt and thus the project managers must ensure that the project is regularly desilted and cleaned up".
The Odaw Drainage Improvement Works is sub-divided into three phases. Phases I and II (Lots 1 and 2) were funded by the World Bank and Agence Francaisse de Development.
The third phase (Lot 3) is being funded with a Dutch Government grant and a loan from Fortis Bank of Netherlands.
This phase involves the construction of 2.75 kilometers of reinforced concrete channel from the Alajo Bridge to the Apenkwa overhead, reconstruction of the Abelemkpe railway bridge and two pedestrian bridges across the Odaw channel.
In September 2003, the Government signed a Financing Agreement with the Fortis Bank of Netherlands for €9.4 million as part financing of the Lot 3.
A second agreement was signed with the same bank in the sum of €5.19 million to extend the lot 3 works which would cover the construction of additional 700 metres of the Odaw channel, construction of 90 metres length box culvert under the motorway extension near Apenkwa Overhead and the construction of a pedestrian bridge between Abofu and Achimota.