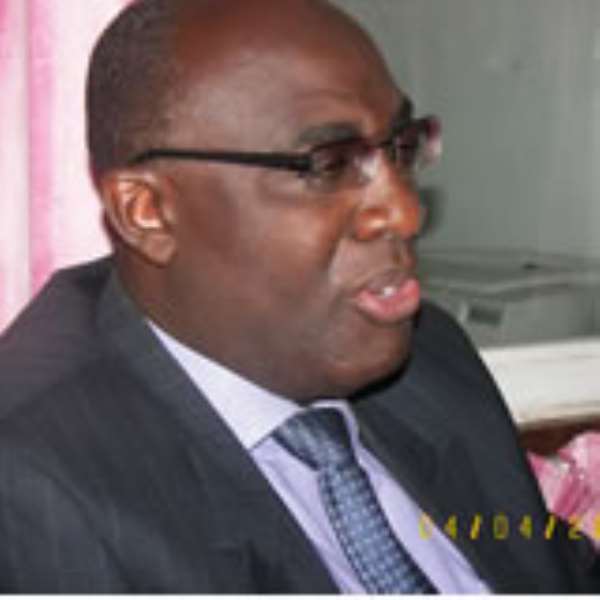 Mr Isaac Atasige, a member of the Northern Region campaign team of Papa Owusu-Ankomah, an aspirant for the NPP presidential slot has appealed to delegates to vote for a winsome leader who would be able to iron out differences in the party.

He said the number of contestants for the single slot might break the ranks of party members if strategies were not adopted to iron out differences and to galvanize support from the other aspirants to build a strong party after President Kufuor's tenure to continue to be in power.

Mr Atasige made the appeal in a press briefing in Tamale at the weekend to showcase the chances of Mr Owusu-Ankomah and to solicit the support of Tamale delegates through the media to rally behind the "Sekondi Boy" to win the December 22, primary.

Mr Atasige said if Mr Owusu-Ankomah was selected to lead the NPP, the party would continue to capture votes in the Western and the Central regions, which could slip to the NDC in the 2008 elections if not properly handled.

He indicated that NPP's victory in 2008 would once again depend on the Central and Western regions' votes and that if the NDC were able to break through and win in those regions, which were not predictable, the NPP was doomed.

"Already, NDC has numerical advantage over the NPP because they have four regions in their favour, while the NPP has three. They can win sympathy votes this time from the Central and Western regions as well as Greater Accra and if we do not adopt strategies and choose a winsome leader like Papa Owusu-Ankomah then we will lose the elections", he explained.

He said the NDC maintained Prof. Evans Atta Mills because of strategic plans and those plans might work to their favour because the 2008 elections would be about issues and claimed that only Papa Owusu-Ankomah could march the NDC boot for boot.

Mr Atasige said Papa Owusu-Ankomah handled six portfolios in the Kufuor administration and that he handled them to perfection hence the need to choose him to give Ghanaians good governance.