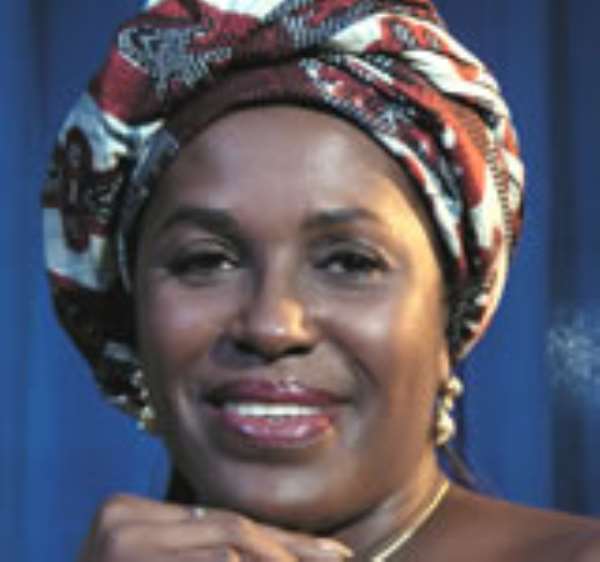 Minister for Information and National Orientation, Mrs. Oboshie Sai-Cofie, has stressed the need for an orientation programme to ensure that Ghanaians upheld cultural norms and values that promoted unity and understanding.

The Minister made the call at a fundraising gala night and a "Positive Leadership" contest for 10 People Living With HIV/AIDS (PLWA), in Accra on Saturday.

The competition that sought to assist PLWA develop leadership qualities, was organised by the Society for Women and AIDS in Africa (SWAA International), a non-governmental organisation.

Mrs. Sai-Cofie said "HIV is not a simple health issue, it is a subject of developmental concern and it is therefore, imperative for every State that seeks the socio-economic well-being of its people to put in place a national orientation programme, which would bring the nation to another level of understanding concerning this epidemic."

She advised Ghanaians to give moral support to people with HIV/AIDS to enable them to live better life, share their knowledge on the disease with others to prevent its spread.

Mrs. Sai-Cofie said, "They need our social support so that they would know that they are accepted despite their condition, and also give them the urge to contribute to nation building."

She urged people with HIV/AIDS to develop the will to fight the disease physically and psychologically.

Mrs. Bernice Heloo, President of SWAA International, called on policy makers and politicians to focus on the fight against HIV/AIDS.

She said the objective of the contest was to help reduce stigmatisation and discrimination against people with HIV/AIDS.

Mrs. Heloo said the funds realised at the event would be used to support the contestants to enable them campaign against the disease, especially in the rural areas.

The winner of the contest received GH¢500, fabrics and a ticket to Burkina Faso to participate in the 11th Annual International Conference in February next year.

The first runner up received GH¢200 and fabrics while the third runner up also took home GH¢200 and fabrics.