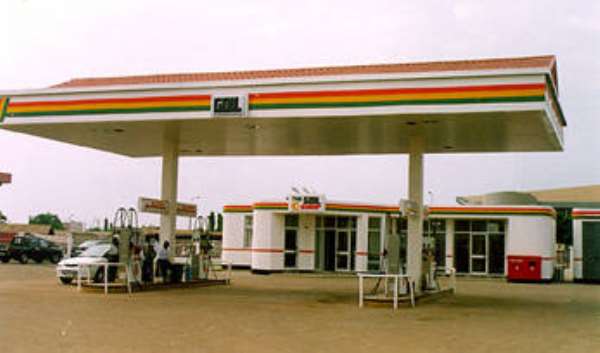 The prices of petroleum products have been increased. The prices have gone up between 7 and 8 per cent.

The new prices which were set by the Oil Marketing Companies and approved by the National Petroleum Authority, were announced Friday morning, November 23, 2007.
Just as the new prices were announced, Filling stations in the country have started selling the products at the new prices.
The maximum indicative price for Petrol is now 1.04 Ghana cedis up from 98 Ghana pesewas per litre.
A litre of Diesel is 1.03 Ghana cedis up from 95 pesewas. Kerosene has also gone up from 86 pesewas to 94 pesewas a litre.
Liquefied Petroleum Gas (LPG) is now 1 Ghana cedi from 97 Ghana pesewas.
This is the second time petroleum products prices have been adjusted in less than a month and the third since October 2007.
The Public Relations Officer of the NPA Steven Larbie tells Joy Business report that the reviews will no more be done monthly but according to price movements of crude oil on the world market.
What it means is that a gallon of petrol now sells at 4 Ghana cedis 68 pesewas or 46,800 cedis; while a gallon of diesel is 4 Ghana cedis 63 pesewas or 46,350 cedis.