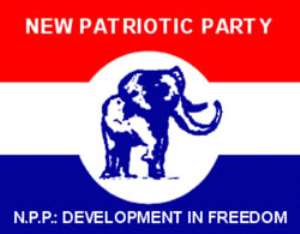 The Mfantseman West Chairman of the New Patriotic Party (NPP), Mr James D. Ehuren has called on the Vetting Committee of the party's aspirants for the Presidential slot to release their findings early to save those who do not qualify from incurring further debts.
Mr Ehuren said the date for the congress was drawing nearer, so the aspirants had accelerated their campaign machinery at a great cost.
Speaking to the Ghana News Agency at Saltpond, the Constituency Chairman said, it would not be fair to see the aspirants spend a lot of money on their campaigns only to be told at the 11th hour that they did not qualify to contest the flag bearer position.
He appealed to the Committee to let sustaining the unity of the party guide them in their deliberations.
Mr Ehuren commended the aspirants for the decent manner they had conducted their activities so far.
He expressed gratitude to God for saving the President John Agyekum Kufuor from death when he was involved in a motor accident last week.
He assured the President of their continuous support and prayers at all times.