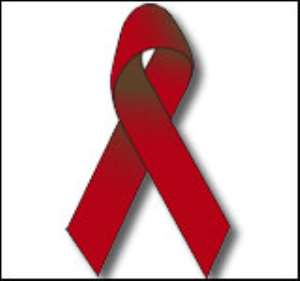 Ms Rose A. Boateng, Acting Principal of Akyem Oda Community Health Nursing Training School (CHNTS) on Thursday called for a new approach in HIV/AIDS awareness campaign to focus on programmes that could change social behaviours that increased the risk of HIV infection.
"We need to adopt innovative drama, song, dance programmes and other effective communication methods for the communities in HIV/AIDS awareness campaign."
Ms Boateng made the call at an HIV/AIDS awareness workshop at Akyem Awisa on the Theme, "HWE YIE" jointly organised by Akyem Awisa, Apaaso Development Committee (AADC) an NGO, the Ghana-Union (Umea, Sweden) and CHNTS at Akyem Oda.
She said public health officials had observed that educative programmes that taught and reinforced safe behaviours through series of meetings were more effective than an exposure to information.
"Education programmes tailored to reflect specific cultural or local preferences proved even more effective," she added.
Ms Boateng said the eventual outcome of the HIV/AIDS epidemic was decided within the community "people not institutions ultimately decide whether to adopt their sexual, economic and social behaviour to that of HIV/AIDS infection".
Mrs Margaret Appiah-Tufour, Former Eastern Regional Deputy Director of Nursing Services said the disease was on the increase and advised people to remain with their permanent partners.
She said Akyem Oda Government Hospital recorded 163 HIV/AIDS cases in 2006 as against 152 cases recorded in 2005 adding that the figure was just the tip of the iceberg since many people infected with the virus might not disclose their status.
Mrs Appiah-Tufour advised that People Living with HIV/AIDS should not be discriminated against but should be given care and support so that they would not go underground to infect more people.
She advised parents to take good care of their girls especially those learning skills so that they would not be tempted to indulge in immoral activities to earn a living.
Dr Benson B. Konlaan, Senior Lecturer, Red Cross University College of Nursing, Stockholm, Sweden advised the youth to guard against pre-marital sex and use condom when they could not control their sexual desires.
He said the workshop was to impart knowledge to the participants on the HIV/AIDS pandemic to enable them become change agents in their communities.