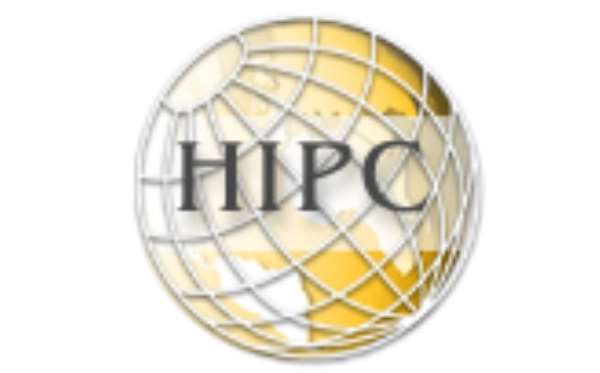 A study conducted by Social Enterprise Development Foundation of West Africa (SEND), an NGO, on the impact of the HIPC Fund on 42 districts with poor resources has found that there has been an improvement in the availability of essential services in most of them.
However, accessibility to and the effective utilisation of these facilities in the district assemblies are mixed.
The report dubbed: "HIPC funded Projects (2002-2005) - What impact?" sought to assess the impact of the projects on the districts in the areas of water and sanitation, education and health.
According to the report, out of 836 projects, about 89 per cent was available and in use while the remaining had been abandoned.
The health sector, which was the least beneficiary in terms of project distribution compared to education, water and sanitation, ranked highest in terms of abandoned projects.
"Taking southern Ghana as an isolated case, approximately 32.2 per cent of health projects has been abandoned."
One group of people who was discriminated against was People With Disability (PWD), as specialised establishments such as schools for the blind, were not supported under the initiative.
It said with the exception of Yendi and Savelugu Nanton districts, all the other District Assemblies (DAs) failed to incorporate the special needs of PWD in the design of projects.
The report said generally enrolment improved tremendously in HIPC funded schools while maternal deaths and fatalities associated with emergencies reduced in communities with functional clinics.
The report indicated that inadequate and irregular release of funds from the Ministry of Finance coupled with some "counter-productive directives" from the Auditor-General's Department, indebtedness of some DAs to contractors were some of the problems leading to the unavailability of some projects.
The report recommended that the Public Procurement Act should be amended to make room for beneficiary communities to be on the Tender Committee.
The NGO called for a committee of enquiry to investigate cases of abandoned HIPC-funded projects and where it is proved that laid down procedures were ignored resulting in unscrupulous transactions, all the culprits should be punished accordingly.
Professor Gyimah Boadi, Executive Director of Centre for Democratic Development, who reviewed the report called for an end to shoddy works associated to HIPC-funded projects and commended SEND Foundation for taking the initiative.