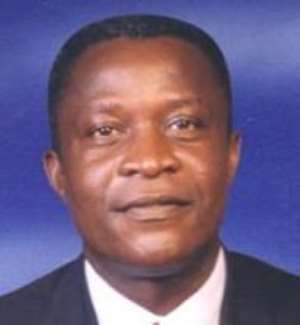 Mr. Kwadwo Baah-Wiredu, Minister of Finance and Economic Planning, has explained that the proposal in the 2008 Budget Statement, which slapped excise duty on airtime on mobile phone calls, would rather reduce the cost of making calls.
In an interview with the Ghana News Agency, the Minister, who is also NPP MP for Asante Akim North, said the increasing number of mobile phones that were smuggled into the country by mobile phone dealers as well as individuals informed the decision.
He said statistics obtained from the mobile phone companies and the National Communications Authority (NCA) showed that there are about seven million mobile phones in the country.
"However, records of taxes paid at the port of entry from the Immigration Service and the Customs, Excise and Preventive Service (CEPS) show that just about one million mobile phones have been brought into the country."
He described the practice where people continuously brought mobile phones into the country without paying the appropriate tax as unacceptable, since the nation lost billions of cedis in the process.
Government decided to abolish import duty and import VAT on all mobile phone handsets imported into the country and introduced excise duty on airtime.
Mr Baah-Wiredu explained that if the current taxes on mobile phones were removed as proposed in the 2008 budget, the cost of the product as well as the charges on airtime by the various networks would drop significantly.
"Currently, the networks charge about 14 Ghana pesewas per minute on each call, as per the tax charges, making 98 million Ghana Cedis per minute which is the result of the number of mobile phones multiplied by the cost per minute.
"If we cancel the tax on mobile phone imports and the total number of handsets grows to eight million we would reduce the cost per minute to 12.5 Gp. If the total number of handsets goes up to about nine million, the cost per minute to end-users would drop further to 10 Gp. The same would be when the total number of handsets rises to 10 million and the cost of air-time per minute would also drop to 9.8 Gp."
Reacting to network providers' concern that they were not contacted or involved in arriving at the proposal, Mr Baah-Wiredu said adverts and invitations were sent out for stakeholders to make their input, but not all of them made the effort to contribute to the discussions and contributions.
"It is important that when adverts are put out for stakeholders to make their contributions, they are taken seriously since it would help government in shaping development approaches," he added.