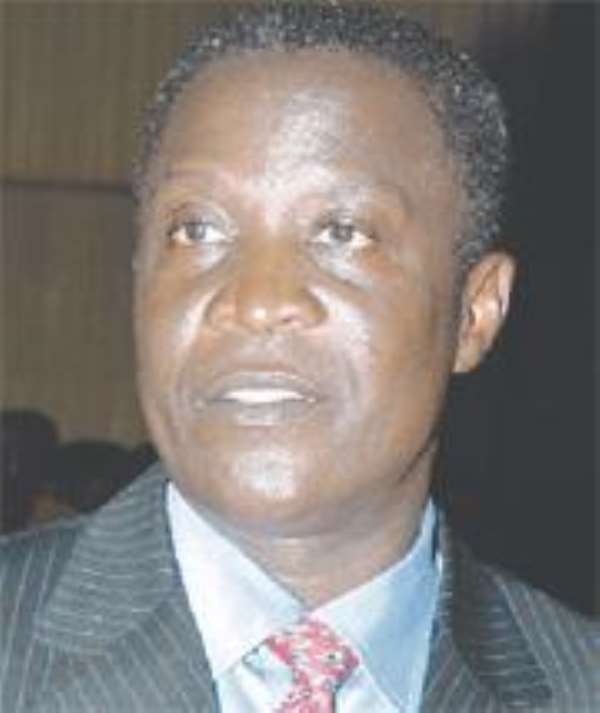 Head of Budget Development Unit of the Ministry of Finance and Economic Planning (MOFEP), Ms Eva Mends, has debunked claims in some quarters that next year's statement, presented to parliament last week, is a mere "cut-and-paste" document.
She said anyone who described the comprehensive budget statement and economic policy document as such was not fair in his or her assessment.
Ms Mends said this while addressing the parliamentary press corps at a day's workshop organized by MOFEP to explain some technically nagging aspects of the 2008 budget statement to the media, who would in turn educate the public.
The workshop, which took place in Accra, was to help the journalists to understand the parliamentary debate of the budget, which would start soon.
According to Ms Eva, the "cut-and-paste" description "was not a fair reflection on the hard working personnel who put the document together".
It would be recalled that some parliamentarians, especially those from the minority National Democratic Congress, in interviews after the budget presentation, described the document as a "cut-and-paste" material as it was fundamentally the same as what was presented last year.
Ms Mends explained that since some projects and programmes were "rolled over and funded every year", there was the need for them to be repeated in the budget.
She made it clear that apart from such circumstances, there was no way any part of a previous budget could be repeated. She said any Ministry, Department or Agency which did that would have its estimates returned for the right or proper thing to be done before it was accepted.
Speaking on sectoral policies, Ms Mends stated that the re-launch of the country's education reforms was a milestone.
In her view, the building and rehabilitation of new and old stadiums respectively were great achievements that every Ghanaian should be proud of.
The Director of Budget, Mr Kwabena Adjei Mensah, defended the new phone tax which government intended introducing soon, and called on all Ghanaians to embrace it.
When the tax becomes operational, mobile telephony providers would no longer pass the cost of excise duty imposed on them to subscribers or customers.
Mr Mensah cited the instance of Kenya, a developing country just like Ghana, which embarked on a similar exercise successfully two years ago. He said the new tax would be more efficient and effective, adding, "If this country is to develop, then we have to bite the bullet".
Mrs Agatha Gaisie Nketsiah, Special Assistant to the Minister in-charge of Budget Implementation, who spoke on policy initiatives, called on journalists in particular, and Ghanaians in general to register for the National Health Insurance Scheme.
Other speakers at the workshop were Mrs Nelly Mireku, Assistant Economic Officer, Mr Y. Asamoah Aning and Mr Awuah Peasah, both Chief Economic Officers.