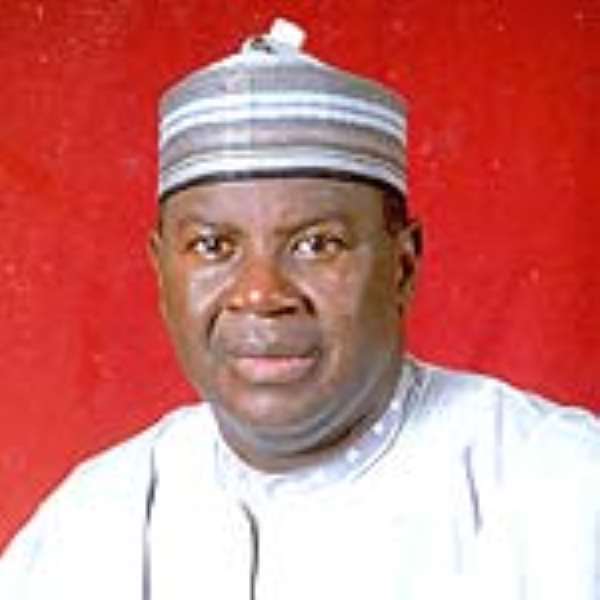 Vice President Aliu Mahama yesterday asked traditional rulers to work towards a more certain succession and right to natural resources.
     
'This will definitely reduce tension within communities and create the platform for co-operation with government that is necessary for accelerated development,' he said this, when he interacted with Central regional House of Chiefs in Cape Coast.
     
Vice President Mahama was in the region on a three-day visit, during which he launched his political campaign to lead the ruling New Patriotic Party (NPP) at Mankessim. He asked chiefs to take the lead as instruments of social change, saying people looked up to them for guidance and direction.
     
'Moreover, traditional authorities are custodians of the wealth of the communities. This wealth includes land and natural resources, clearly, therefore, the influence of Nananom covers every aspect of life of our people.'
     
Vice President Mahama asked the chiefs to use their influence in partnership with Government to ensure human security, which he defined as an enabling environment for self-development free from fear.
     
'People must be able to go about their daily activities knowing that they and their property are reasonably safe and that the opportunities they create by merit are respected.'
     
Alhaji Mahama said the world had opened up for positive development as well as negative things such as cross-border crime and drug trafficking and that 'as we are aware, violent crime seems to be on the increase in our normall peaceful communities.'
     
He said although government was resourcing the security agencies, without the co-operation of the people it would be difficult to fight crime successfully.  He asked for effective partnership between government and traditional authorities to fight crime together and make it safer for people to go about their daily lives.
     
Alhaji Mahama pointed out that youth unemployment was also a big challenge and stressed that to expand the economy, create jobs, increase incomes and reduce rural urban migration there was the need for an effective partnership to attract investment into large scale farming and other ventures that exploit the natural resources in a sustainable manner.
     
He said his office would liaise with the Regional Co-ordinating Council to renovate the Central regional house of chiefs, which is in a deplorable state.
     
Nana Kwamina Ansah IV, President of the House, expressed concern about the fact that many people complain that chieftaincy and land disputes were causing the nation some losses and called for a research into the quantum or investment loss due to chieftaincy and land litigations.
     
He also expressed concern about the lack of judicial officers in the house, saying the situation was hampering the work of the house.
     
Osabarima Kwesi Atta II, Omanhene of Oguaa traditional area, expressed concern about low salaries of chiefs in the country. He said until recently that the salaries of Paramount chiefs was increased from GH¢40.00 to GH¢100.00 and that even with the increment it was still woefully inadequate considering the economic situation of the country.