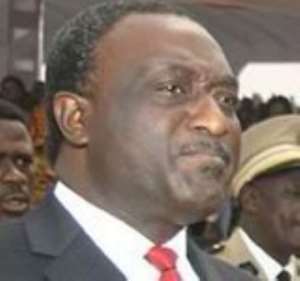 Alan Kyerematen, one of NPP's Presidential aspirants has stated that the Presidential Special Initiatives have not been a failure as some people tend to portray them.
He said allegations that he supervised the collapse of many of the PSIs were false because the balance scale of the initiatives showed positive developments across the board.

Addressing Journalists in Kumasi to round off his campaign tour of the Ashanti Region to canvass for votes towards the New Patriotic Party's (NPP's) December 22 congress, Mr Kyerematen challenged those who thought he had supervised the collapse of the PSIs to provide evidence.
According to him, "many of the establishments under the PSIs are doing very well and I think those who are making the allegations are doing so for political reasons".
Mr Kyerematen said, for instance that the level of exportation of garments under the Africa Growth and Opportunities Act (AGOA) was unprecedented.
Besides, he said, the Ayensu Starch Factory was the only industrial establishment certified by Nestle International to produce raw materials to feed its factory.
He also emphasised that even as the PSIs could not be said to be a failure, one thing that must be clear was that the projects were not state-owned.
"They are private initiatives, with the government as the facilitator," he explained, and added, "We need to stop the negative propaganda and allow the private sector to take up the challenge so that the nation will reap the benefits."
Mr Kyerematen expressed regret that Ghana had not been able to develop the oil palm industry when Malaysia, which borrowed oil palm development from Ghana could now earn $30 billion annually from the crop.
"There is absolutely no reason Ghana should be poor while we sit on resources," the NPP presidential aspirant said.
On his campaign for the flagbearership of the NPP, he told prospective delegates: "I am more than convinced that the contest is a foregone conclusion for me" .
He said no matter the political party one belonged to, what was most important was that "we all look for a leader who can build on what President Kufuor has achieved for the nation".
Mr. Kyerematen said after seven years of accelerated development, the government had laid the foundation for accelerated growth to launch Ghana into a middle-income country.