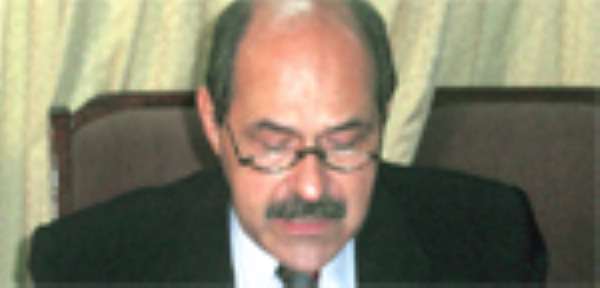 A 14-member trade mission from the Federal German Ministry of Economics and Technology and the Chamber of Industry and Commerce of Munich and Upper Bavaria on Tuesday met their Ghanaian counterparts to explore business and investment opportunities in the two countries.
The five-day meeting brought together over 50 private companies to identify ways of promoting trade and investment.
Stephen Antwi, President of GGEA, the local implementing body, said the difference between the present mission and the previous ones was that the German government had selected GGEA to implement the programme.
He said matching the participating companies from Germany with Ghanaian partners would be a priority and urged all members to cooperate with them to ensure a successful exercise. Mr Antwi said it was the vision of the association to always make Ghana the hub of sub-Saharan Africa.
Kwaku Agyeman Manu, Deputy Minister of Trade, Industry, Private Sector Development and PSI, said government had succeeded in laying a solid foundation by implementing policies and programmes that had transformed the economic landscape.
That, he said, had created the enabling environment for the private sector to thrive.
Mr Manu said the country's economy was vibrant and the aspiration of attaining the status of a middle-income country in the next decade was within reach.
"The sacrifices the nation has made over the past couple of years have yielded the desired positive results, such that a road show to issue sovereign bonds in some European countries to raise 750 million dollars yielded an over-subscription of the bonds to the tune of 2.9 billion dollars- about three times the original projection," he said.
Mrs Sylvia Sedlacek, representative of the BHF-Bank, one of Germany's private banks, led the trade mission.
The CCI Munich and Upper Bavaria have a membership of about 310,000 companies from the segments of industry, trade and service providers.
From The Business Desk