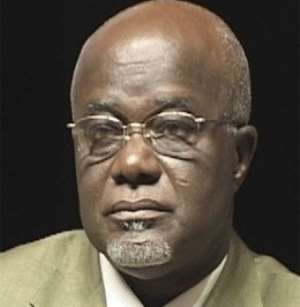 Mr Hackman Owusu Agyeman, one of the presidential aspirants of the New Patriotic Party (NPP) has said that, he would promote credit unions as a way of alleviating poverty in the country when he becomes the President.
This was contained in a speech read on his behalf by Mr James Appiah, a member of the Hackman Campaign Team at the first Annual General Meeting of the Anum Apapam Community Co-operative Credit Union at Anum Apapam on Saturday.
He said after the Second World War many citizens of European countries that were destroyed by the war were able to re-organize their economic lives and now live better through the credit union system.
Mr Joe Boadu, Training Officer of the Credit Union Association (CUA) of Ghana, called on the people to stop giving excuses and make the necessary sacrifices to save and invest in the credit union schemes to enable them enjoy some of the good things in life.
He said just sitting down and complaining over everything was not good enough and that the country had reached a stage where every citizen had to take their destinies into their own hands and work to achieve what they desire.
The Eastern Regional Co-operative Officer, Mr Edmund Agyei Kissi, called on the Annum Apapam Credit Union to invest its liquid assets, which was over 116 million cedis in high interest investments instead of keeping it at the bank.
He said the Credit Union Association had a central investment fund, which paid more interest than the rate by many commercial banks.
The Office Manager of Annum Apapam Credit Union, Mr Samuel Annor Owuradu, urged members of the union to insure their loans so that when the unexpected happened, the insurance company could pay for the loan and the interest.
He said there was even insurance cover for the savings of members so that in case of death or disability, the members could have doubled their savings.
In a welcoming address, the Vice-Chairman of the Board of Directors of the Union, Mr Emmanuel Amponsah, appealed to CUA to extend it's support in the payment of the allowance of the book keeper of the union for another year.