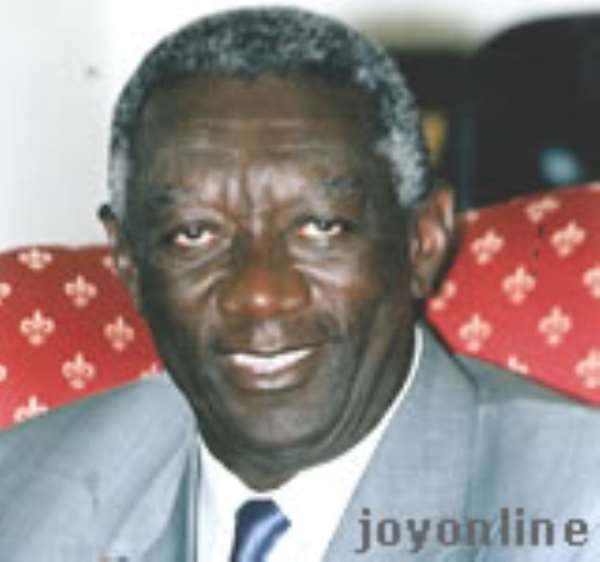 A motor rider in the convoy of President John Agyekum Kufuor is said to have fallen off his bike on Thursday night after slipping on a patch of oily ground.
Information Minister, Mrs Oboshie Sai-Coffie, who described the incident as a minor one, has told Joy News that the dispatch rider is already back at work after medical examination.
She said it was no issue to bother the presidency whatsoever, even though it came two days after the President narrowly escaped death when a speeding Benz Saloon car rammed his car while on his way to his office at the Castle, Osu.
According to the Minister, the minor accident involving the motor rider was practically an occupational hazard. The victim did not suffer any injuries, apparently.