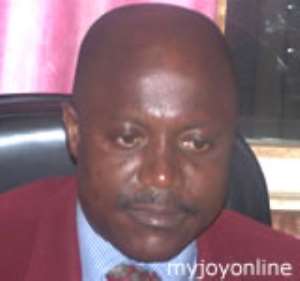 The former Executive Secretary of the National R~conciliation Commission (NRC), Professor Kenneth Attafuah, has called on the government to fully implement the recommendations of the commission through a White Paper.
He also challenged civic society groups to demand that the government stood by its word to implement all the recommendations made by the NRC, which it accepted through a White Paper.
Prof. Attafuah was speaking on "Civil Society's Role in Safeguarding Human Rights: Reflecting on civil Society's Evolution in Ghana Over the Last 50 Years" at the second day of a two-day regional seminar organised by United Nations Development Programme (UNDP) and the West Africa Civic Society Institute (WACSI) in Accra.
He said apart from compensations which had been paid to some of the victims, many of the recommendations were yet to be implemented, adding that it was rather unfortunate for the government to spend huge sums of money to set up the commission only to leave its recommendations unattended to.
He, however, appreciated the willingness of Ghanaians to appear before the Commission to share their experiences at times in tears and called on society not to disappoint them.
Prof. Attafuah, who is the Executive Director of the Justice and Human Rights Institute and a legal practitioner, also advocated the creation of People's Law School to enable the ordinary people acquire the basic legal knowledge.
He said many people suffered unduly because of lack of basic knowledge in legal matters, and that the school he was advocating was not a professional school as such, but an institution to open people's minds to legal literacy.
Speaking on the topic "Relationship Between Civil Society and Traditional Systems", Mr K.B. Asante, a retired diplomat and former Secretary of Education, stated that in spite of the fact that customs and traditions played important roles in our national development, some of them were virtually negative.

He mentioned the Trokosi system where virgins were made to serve in homes of fetish priests in place of relatives who had committed offences and crimes.

He also touched on the issue of governments' interference in chieftaincy affairs and said governments usually preferred chiefs who would "not give them problems" and, therefore, made moves to get such chiefs installed, a situation he explained was creating problems in certain parts of the country.
The Regional Co-ordinator of Abantu for Development, Dr (Mrs) Rose Mensah-Kutin, touched on the significant role women played and pointed out that they were systematically moving forward in all endeavours of life.
She called for support from the civil society and advised that women should be encouraged to continue to play their individual roles which they had since time immemorial being playing as partners in development.
A lecturer at the Political Science Department of the University of Ghana, Legon, Mr Kwesi Jonah, said the rise of the civil society had contributed significantly to altering the traditional conceptualisation of governance in Ghana and the whole of Africa, and added that governance was not the sole domain of government, but non-state actors as well.
The Secretary General of the Organisation of African Trade Union Unity (OATUU) and Chairman for the function, Alhaji Hassan Sunmonu, said there was the need for civil Society to always fight for its rights, since failure to do that would bring about violation of rights.
He also advised civil society groups to engage their individual governments in dialogues, instead of just coming out to criticise before calling for a debate, adding that "governments become defensive if issues were treated that way".