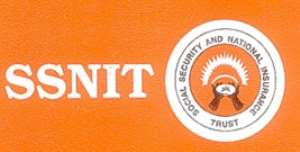 Many establishments in the Accra Area, comprising Agona Swedru, Breman Asikuma, Weija and other places, owe the Social Security and National Trust (SSNIT) GH¢ 10.2 million (¢10 billion).
Mrs. Adwoa Abebrese, Manager in charge of the Accra Industrial Area SSNIT office, who disclosed this at a workshop organized by the Trust for employers at Weija in Accra on Tuesday, said from January to September this year, about 72.4 per cent of the defaulting employers had been prosecuted.
She advised other defaulting employers to contact SSNIT and negotiate the terms of payment of the arrears, stressing that failure to pay SSNIT contributions of their members constituted criminal act.
The Manager in charge of Weija SSNIT branch, Ahmadu Salia, on his part, disclosed that a sizable number of employers in the country either pay SSNIT contributions of their workers without SSNIT numbers or pay to the wrong social security numbers.
"Some people are contributing into some people's account because they gave their employers wrong numbers.
"At Weija area, for instance, out of the 5,470 contributions paid by the employers as at June 2007, 218 were without SSNIT numbers," he said.
At Accra area, Mr Salia said about 10 per cent of the contributions paid were without the SSNIT numbers.
The Weija Area Manager said when this happens, the contributions of the contributors would not be credited to their accounts, "but would be put into the suspense account until we get the numbers".
Apart from this situation, Mr Salidu further expressed regret that some employers still failed to submit the contribution reports of their members.
He disclosed that some employers only submitted the reports on a category of workers, leaving the casual workers out.
Mr Salia said in June 2007, the Weija Area expected to receive 2,803 contribution reports from employers, but got only 1,076, with 1,727 yet to be submitted.
"When an employer fails to submit contribution reports of his worker to SSNIT, we cannot credit the entire account of the worker."
He therefore advised employers to submit the contribution reports of their workers even if they had not yet paid their SSNIT contributions.
The contribution reports, he noted, should clearly indicate how much each contributor is being paid by the employer.
The seminar was on the theme: "Building and maintaining quality data on members-The role of the employer."