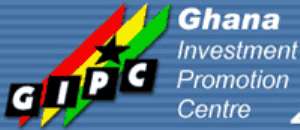 Reacting to reports about the influx of foreign operators in the country's retail sector, the Ghana Investment Promotion Centre (GIPC) said it is working assiduously to wipe out illegal operators in the system.
GIPC disclosed that it would on Monday, November 19, 2007 roll out a programme meant to curtail illegal practices by foreigners in the business sector.
To further monitor activities of operators in the sector, GIPC noted that a multi-agency taskforce comprising representatives from the Ministry of the Interior, Customs, Excise and Preventive Service (CEPS), Ghana Immigration Service (GIS), Internal Revenue Service (IRS), VAT Service, Ghana Union of Traders Association (GUTA) and GIPC, set up in July this year, would be revitalized to operate effectively.
According to a statement signed by Robert Ahomka-Lindsay, Chief Executive Officer of GIPC, the taskforce, after carrying out the first phase of the programme meant to ensure compliance with the GIPC law 1994, (Act 478), identified 18 companies whose activities fell foul of the law.
Explaining, the statement indicated that the companies registered as manufacturers or service providers since the registration fee for that category is lower, but were later found to be engaged in trading.
They had subsequently been closed down, but 13 had reopened after reregistering with GIPC.
GUTA members had complained about the presence of foreign-owned shops in the retail market, a place reserved for Ghanaians engaged in retail business.
But GIPC said "the taskforce has not yet identified any foreign-owned shop in any of the markets, but will continue to search for any recalcitrant (operators) and apply the necessary sanctions".
Meanwhile, GIPC has proposed that the initial capital investment for trading be increased from the current $300,000 to $1million, but GUTA wants it to be increased to at least $1.5 million.
It is expected that the increment would attract large scale trading enterprises that would engage in the trading of more expensive capital goods.
Section 18(I) of the GIPC law 1994 states that the sale of any thing whatsoever in the market, be it petty trading, hawking or selling from kiosk at any place, is a wholly reserved activity for Ghanaians.
However the Act does not bar non-Ghanaians from the trading sector, provided they make an initial investment of US$300,000 in either cash or goods and as well employ at least 10 Ghanaians.