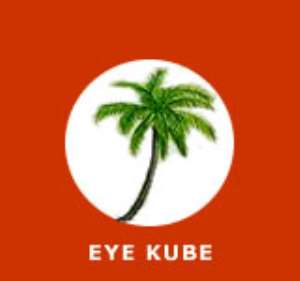 Mr. Halm Quartey, the former Accra Regional Chairman of the People's National Convention (PNC), was nearly stripped naked by some die-hard supporters of the party yesterday at court but for the timely intervention of security personnel.
Mr. Quartey is seeking to restrain the party executives from holding their National Congress until the final determination of the substantive issue of the running of the party, which case is before an Accra Fast-Track High Court.
The former regional chairman, who had just left the courtroom after the case was adjourned, was confronted by a woman known only as Hajia who attempted to pull down his trousers, claiming that he owed the party some money while Mr. Quartey fiercely resisted the action.
A few minutes later, two gentlemen and a lady joined in the fight which turned into a 15 minute free for all as more people joined in it.
While some engaged in fisticuffs and verbal assault, slippers could be seen flying about while others had their clothes torn, leaving the security personnel with no choice than to haul some of the trouble-makers to the court of Justice Ofori Atta.
The party executives, who were in court at the time of the fight, were tight-lipped over the issue with some avoiding the press, while the members who got themselves involved, refused to disclose their identities.
Those dragged to court over the running of the party include the party's flagbearer in the 2004 general elections, Dr. Edward Nasigri Mahama; Gabriel Pwamang, General Secretary and the recently elected Accra Regional Chairman, Robert Baah.
Mr. Halm, who reportedly abandoned the party three years ago, was said to have demanded ¢56 million from the party executives to organise the regional congress which took place a few days ago.
The party executives allegedly requested him to meet them for discussion on how to organise the congress but he failed to heed the call and rather hauled them to court.