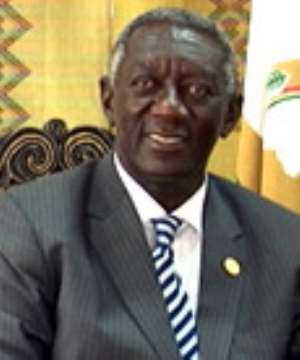 President John Agyekum Kufuor's convoy was involved in an accident on Wednesday while he was on his way to the Castle, according to security sources.     
The accident occurred on the main road between the Kotoka International Airport and the 37 Military Hospital. 'As I speak to you now the president is safe at the Castle at Osu,' a reliable security chief told the Ghana News Agency in Accra.     
He said preliminary investigations had begun to ascertain the circumstances of the accident to take precautionary measures. The security source said that 'a suspect' had been detained pending further investigations.