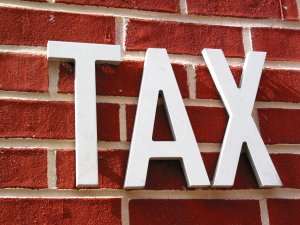 State funding of political parties is a controversial issue which has generated heated debates elsewhere because of the added implication that state funding means taxpayer's funding and that money could be better channeled elsewhere. Currently the issue is under debate in countries like Britain and New Zealand. In Ghana, somewhere in 2001 and as recently as last week the President, John Agyekum Kuffour ignited this debate by suggesting the state funds political parties in Ghana and called for a national debate on the subject.

In the interim, a number of people have expressed their opinion on the subject with some politicians expressing support for the idea while bodies like NUGS,(National Union of Ghana Students) and the CDD (Center for Democratic Development) being against the idea. NUGS is of the opinion that taxpayers money for funding political parties could be channeled into improving educational facilities, while the CDD's Executive Director, Dr. Gyima Boadi is of the opinion that state funding is only an euphemism for providing an unemployment benefit and pension for some unemployed politicians and retirees.
Politics need money but somehow the money gives the impression of corrupting politics. Without money political parties simply cannot do their job. It is very important that political parties raise the money they need for their political activities from their members and supporters because it has been found out that, that keeps them active and in touch with the people in the constituencies but will they be ab le to raise enough money through membership dues alone? The answer is obvious no. That leaves room in present day politics to political donations which is currently unregulated in Ghana. This is even more dangerous to the health of our infant democracy than using tax payers money to fund political parties in a regulated way.
In the run up to the last two elections (2000 and 2004) in Ghana, there were speculations and rumours of a certain political party soliciting for funds and receiving same from foreign sources. Similar reports are being heard now as we get ready for Elections 2008. This is tantamount to mortgaging the interest of the party in question and the state (if the party wins the elections) to foreign interests. And it is apparent that the party in power in African politics fraudulently uses state resources to fund its political activities always giving it an edge over its political opponents. This creates an uneven playing field. Besides w...
Ben Ofosu-Appiah
Tokyo, Japan.
The Author is a Political and Social Analyst and also a Policy Strategist based inTokyo, Japan. He welcomes your comments and criticisms