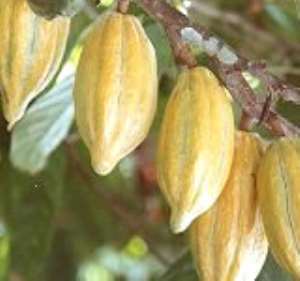 The Ghana Cocoa Board has paid about 216 million Ghana cedis bonus to Cocoa farmers for the 2006/07 crop season.
A statement issued by the COCOBOD says the amount represents the first tranche of bonus payment for the period.
Each farmer would be paid 227.43 Ghana cedis per tonne or 21.71 Ghana cedis per 64kg bag of cocoa.
According to the statement the next tranche will be paid in June next 2008.
The government had indicated earlier that the bonuses are part of a general incentive package meant to ensure that farmers have adequate money during the crop season.
Government has also increased the number of scholarships to children of cocoa farmers from 2,500 to 7,500.
Cocoa farmers have also been supported with insecticides to undertake government's mass cocoa spraying exercise to produce one million metric tones of good quality cocoa by the year 2010.