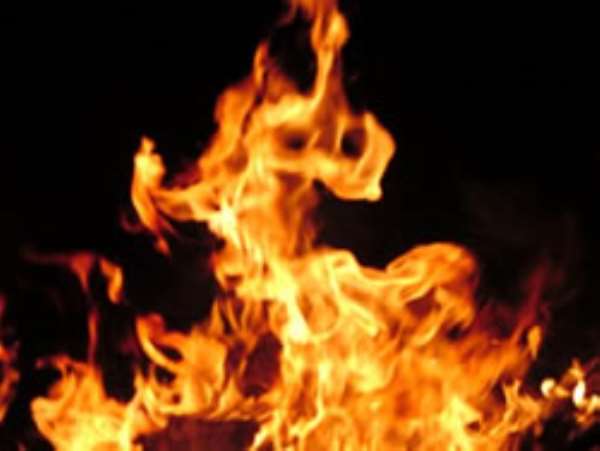 Assistant Divisional Officer Francis Gaisie, Deputy Sunyani Municipal Officer of the Ghana National Fire Service, on Tuesday advised the public to refrain from keeping gas cylinders in their bedrooms.
He gave the advice when briefing the GNA on a fire out break that destroyed property in a house at Penkwasi in Sunyani.
The Fire officer explained that gas cylinders should always be placed at a ventilated area so that in case of leakage it could not spark fire.
"Gas cylinders explode in fire outbreaks and increase the rate of fire leading to massive destruction", he said and appealed to landlords to always provide kitchens for tenants and not to convert kitchens into bedrooms.
He said the GNFS had a telephone call at about 1300 hours about the outbreak and rushed to the place.
On reaching the scene, he said, it was detected that the first floor of the two-storey building was engulfed in fire but their vehicle could not gain access as the exit was very narrow and therefore had to use a ladder.
Assistant Divisional Officer Gaisie said because of the extent of the fire they called for assistance from the station at Berekum.
He said property worth billions of cedis was destroyed and 15 bedrooms were completely burnt as all the occupants in the house were out on their day-to-day activities.
ADO Gaisie said tenants on the first floor of the building who got information on the fire outbreak rushed to move some of their belongings out but thieves took advantage and stole most of the items.
He said the cause of the fire was not yet known but two gas cylinders were found in two of the rooms and that might have caused it.