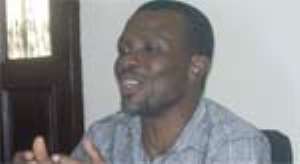 Following the rejection of the Economic Partnership Agreement (EPA) by West African countries, Third World Network, a civil society organization has urged governments in the sub-region to table a request to the European Union (EU) to be admitted into the GSP+ regime.
The civil society organization said under the GSP+, over 97 per cent of all Ghana's current exports will continue to enter the EU market duty-free and quota-free.
The only products not covered by the GSP+ are tubers (yam), scrap metal, banana and sugar.
More importantly, Third World Network noted, the GSP+ does not obligate Ghana and West Africa to open up to EU imports.
"The government will thus have time to complete its careful studies into which sectors can be safely and beneficially liberalized," it added.
In addition, the civil society organization said Ghana has satisfied all the criteria required for the GSP+.
"It meets the definition of a vulnerable economy, since about 70 per cent of its exports to the EU is based on primary commodities; and it has ratified all the relevant international conventions."
Third World Network stated that Ghana can begin to enjoy the facility as early as January 2008.
"Contary to EC's claim, Ghana does not have to wait until 2009. Indeed, legal advice from the WTO holds that the EC will be violating WTO rules in not immediately extending the GSP+ to a qualified country like Ghana," the organization noted.
Third World Network called on President John Agyekum Kufuor to ensure that Ghana avails itself of the facility of the GSP+, adding, "This will be the best transitional mechanism to have in place while government continues its efforts for an EPA that serves the country and the region."
At a meeting held in Cote d'Ivoire on October 5, 2007, the West African negotiators of the EPA finally declined to sign the agreement on the basis that both the governments and the negotiators have not yet determined how many European products should enter duty free, and which sectors of the local economy are vulnerable such that they should be excluded from liberalization.
The negotiators therefore requested that the European Commission (EC) extends the World Trade Organization waiver under which exporters in the region currently enter the European market.
EC however rejected the waiver, insisting on its own demand for a 'minimum' EPA to be in place by December while the negotiations for the full EPA continue in 2008.
Third World Network said EC's proposal was unacceptable since it reproduces the very problems which led Government to conclude it cannot sign the full EPA by December.
The proposal, which the EC expects to be agreed upon by the end of November 2007, will commit the government to eliminate all tariffs on up to 80 per cent of European imports into Ghana and the West Africa region.
By Felix Dela Klutse