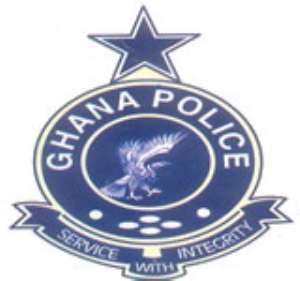 A GH¢2,OOO (¢20 million) reward has been placed on the heads of the killers of the two lovers at Awoshie last Wednesday.
According to the Accra Regional Police Commander, DCOP Opare Addo, the move was the first sign that the police would strive to unravel the circumstances surrounding the murder.

He said in cases like the Awoshie killings, the police needed the assistance of the public to track the assailants and appealed to members of the public, especially residents of Awoshie and its environs, to volunteer information that would assist the police in their investigations.
DCOP Opare Addo said since the incident occurred last Wednesday, there had been many leads which the police were following and assured the public that the perpetrators would be arrested soon and brought to book.
A visit to the area revealed that residents were still shocked at the murders and the families of the two victims were pointing accusing fingers at each other.
Groups of people were spotted at various locations discussing the murders.
Rumours had it that when the two lovers left the internet cafe on that fateful day, they had a confrontation with some people riding a Jeep with a foreign number plate.
According to the rumours, after the two victims had left the scene, the people in the Jeep went looking for them and that it was likely that they might have followed the two to the spot where they were found dead.
Others were of the view that it was likely that Irene, the lady victim, was dating another man who probably hired the assassins to murder her, together with her lover, Awel, for cheating on him.
Meanwhile, Awel's wife has denied ever threatening Irene before the murders.
The woman, Charlotte Morton, told the police that although the two of them exchanged words, she never threatened her in any way and that the deceased was always the aggressor.
The Thursday, November 8, 2007 issue of the Daily Graphic carried the story about the gruesome murder of a 31-year-old scrap dealer and his 28-year-old girlfriend at Awoshie.