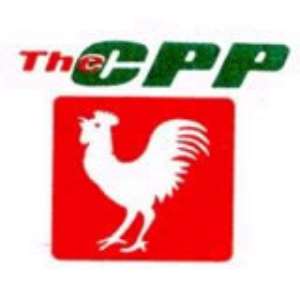 Some of aspirants of the Convention Peoples Party (CPP) leadership positions have described the celebration of Ghana's Golden Jubilee as a blessing for the party.
A number of the aspirants who spoke to the Ghana News Agency (GNA) at the Central Regional delegates' conference of the party at Saltpond at the weekend said the anniversary had boosted the chances for revamping the CPP.
Dr Kwaku Osafo who is aspiring to be a flag bearer said the role played by Dr Kwame Nkrumah's CPP in achieving independence for the country that was echoed during the anniversary had waken the party from its slumber.
He said the anniversary had brightened their chances of winning the 2008 general elections.
Dr Osafo appealed to the leadership of the party to create a level field for all the aspirants.
Mr Serchen Komba, who is aspiring for the position of General Secretary, said the anniversary had revealed the truth about CPP, which was suppressed by its opponents.
Mr Komba who is an Assembly Member for the Duapompo-Buamadumase electoral area of the Ejisu Juaben District of the Ashanti Region said revamping and sustaining the party's structures would be his priority.
He noted that political parties in the country did not take measures to sustain their structures hence they panicked when it was time for elections and adopted all kinds of means to win.
Mr Kosi Dedey, a Mechanical Engineer who is also contesting the position of the General Secretary disputed the perception that the party was for old men and women.
He said in the 2004 general election about 60 per cent of the party's parliamentary candidates of which he was one, were below the age of 40.
Mr Dedey said for the party to win elections it must change that perception and involve the youth in key positions.
"People must know what the party stands for, hence the need to establish unique identity and ideology to differentiate it from the NDC and NPP", he stated.
Mr Iddi Egala who is contesting for the National Chairmanship said presidential candidates won elections on the strength of the parties they represented and not their own popularity.
He said when given the nod, he would use December to June to build a formidable party, adding that, when the structures were grounded they would not need more than three months to campaign and win the elections.
Mr George Aggudey, a presidential aspirant was very certain of winning saying he was going to the conference to renew his mandate to be the flag bearer.
He advised the delegates to take commitment, loyalty and dedication into consideration when voting.