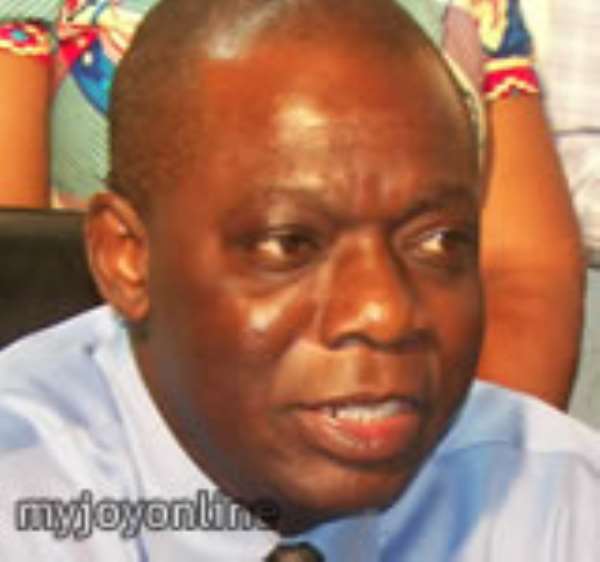 Mr Frank Agyekum, Deputy Minister of Information and National Orientation on Thursday called on journalists to be circumspect and professional in their duties to enhance the country's development.
He said journalists should be a unifying force to allay fears of the citizenry and not inflame passions especially during the 2008 elections.
Mr Agyekum made the call during "Media Walk About" in Cape Coast as part of a day's working visit to the Central Region.
He urged journalists to let their professional expertise be portrayed in their activities especially during the elections adding, "journalists are judged daily on their performance".
Areas visited were, Information Services Department (ISD), the five FM stations in the municipality, Ghana News Agency, Daily Graphic, The Ghanaian Times and Daily Guide.
Mr Agyekum who explained government policies and programmes to the journalists said as partners in development they should continue to assist in educating the public on government policies and programmes.
He asked them to be focused and as allies in socio-economic development, should be able to inform the public the truth about government's policies and programmes that included the National Health Insurance Scheme, mass transportation, school feeding programme, state of the economy and other development projects being undertaken by government.
Mr Agyekum said most people had passionate feelings about journalists because of their achievements in the country, adding that journalism was the most vibrant profession on the continent and urged them to be circumspect in their performance.
"If Ghanaian workers are seen as the best in the world, journalists should let the same reflect in their performance their better research work, verifying sources of their stories and cross-checking their facts to enable them publish and broadcast good stories," he added.
Mr Agyekum advised journalists not to allow themselves to be used by anyone for any dubious activity adding "your writings would give you out whether you are a good writer or not".
He expressed concern about grammatical errors, wrong spellings, incorrect punctuation marks in most of the stories published and urged journalists to endeavour to improve on them.