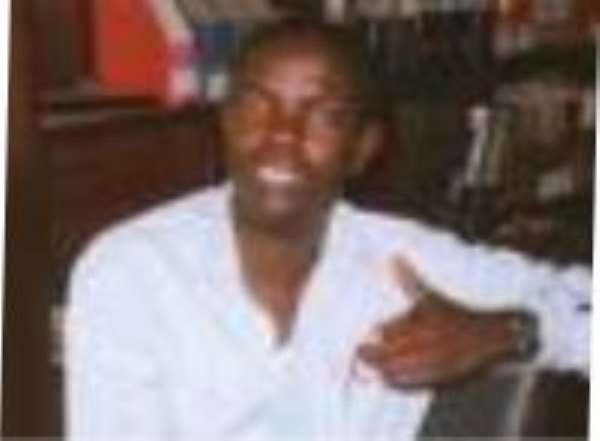 Committee for Joint Action, a political pressure group, plans to embark on a demonstration dubbed 'ye wuoo' (we are being killed) on December 11 against what it calls 'national decadence'.
According to the group, the protest march will be against "hardship, corruption, drug dealing, unemployment, abuse of office, open thievery of national resources and the official impunity" which they say have engulfed the nation.
Addressing the media in Accra yesterday, Kwesi Pratt Jnr, Spokesman for CJA, said the group decided to provide an appropriate vehicle for mass mobilization to send a clear message to politicians and public officials that Ghanaians can no longer be taken for a ride.
"CJA therefore calls on democratic forces, workers, the unemployed, farmers, teachers, taxi and trotro drivers, and Ghanaians from all walks of life to join the protest march," he said
He accused the NPP government of not empathising with the suffering masses but rather exploit them by increasing petroleum, electricity and water prices on November 1, this month.
He said these increases at the end of the day do not reflect the cost of providing the essential commodities.
In the view of Mr Pratt, in spite of the all-time high price of crude oil on the world market, it is possible for government to engineer the economy in an efficient manner so as not to pass on the entire burden to the consumer.
Against this background, he urged the government to review downward the cost of utility services, review major policy initiatives, and adequately resource constitutional bodies tasked to fight corruption.
Touching on the recent sitting of the Public Accounts Committee of Parliament, the CJA Spokesman who is the Managing Editor of The Insight said the revelations demonstrate the level of corruption and waste that the NPP government has presided over in the past seven years.
The group also accused the NPP government of a litany of ills, including the recent floods in northern Ghana, the Anlo crisis and the controversy surrounding the creation of new District assemblies, insisting they were the results of misplaced priorities.
On the demonstration which kicks off at 9am from Kwame Nkrumah Circle, Mr Pratt stated that CJA has given the Police a month's notice.
"Nothing can stop us from the demonstration because there is no legal basis to do so."
He said CJA has to some extent been able to "tame" government excesses through its activities especially by protest marches since the group was formed and urged Ghanaians to stand up and hold the government accountable.
Other CJA leading members present included Mahama Ayariga, NDC MP for Bawku Central, senior NDC member Ato Ahwoi, and PNC chairman Alhaji Ramadan.