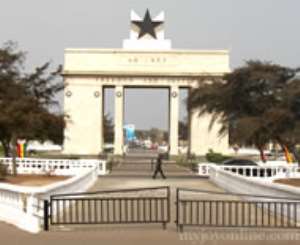 A planning consultant says that the lack of planning in the country would erode every economic gains that the country has achieved.
He also said Ghana can not attain a middle level income status if the political will to plan is not exercised.
Mr. Frank Tackie a Planning Consultancy, was speaking to Super Morning Show host Kojo Oppong Nkrumah in a telephone interview on Thursday November 8, 2004, which incidentally happens to be World Town Planning Day.
He said the argument that the country has no money to invest in planning should be looked at against the background of the amount of money that is lost to the state due to the chaotic nature of our towns.
He thinks politicians see planning as a daunting task and therefore, do not want to go into it.
Mr. Tackie, who was expected in the Joy FM studios for the interview, could not make it because he was caught up in traffic. He said the traffic situation is a function of land use.
He said, if an 80 seater bus is put on the road, what that means is that the road is freed of about 20 taxis.
Comparing cities such as Kualar Lumpur and Abuja, he said these cities started from somewhere and we can also begin from somewhere.
He said, in Kualar Lumpur, there is a part of the city that looks like James Town in Accra. That he said was done to show to the world how the city looked like in the past.
Mr. Tackie is of the view that even most newly built residential communities do not seem to take care of the needs of residents. Because according to him, markets and other requirements for communities are not met and that was why "you could see a charcoal seller in your new residential neighbourhood.
He however, admitted that the politicians are listening to the planners now and efforts are being made to increase the number of planning consultants that the country needs and change the face of especially Accra, every part of which he says is "turning into a dormitory."