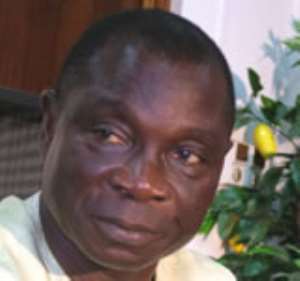 Prof Dominic Fobih, Education Minister.
There is considerable disquiet in the ranks of some staff of the Ghana Education Service (GES) regarding the resort to consultants to do the annual computer placement of qualified Basic Education Certificate Examination (BECE) candidates in senior high schools and technical institutions.
The unease stems from the fact that billions of cedis are paid to the consultants for a job which can be executed by some staff members of the GES or the Ministry of Education, Science and Sports effectively.
According to the Daily Graphic quoting its sources, monies paid to the consultants could have otherwise been spent on providing classrooms and to expand infrastructure in some first and second cycle schools.
The Minister of Education, Science and Sports, Prof Dominic Fobih, who confirmed the use of the consultants for the placement on Wednesday, however, said the consultants were only used for the computerization and that the coordination was done by the GES.
"We gave it to the consultants to do the computerization of the data. The coordination is by the GES," he explained, adding that the placement exercise was not totally done by consultants.
He said the placement was a technical matter which could not just be given to anybody to do.
Prof Fobih, however, did not rule out the training of the staff of the GES to do the placement, saying if anybody "can do it at the GES, it would be better since it would save a lot of money".
The CSSPS was introduced in 2005 to replace the manual selection of qualified BECE candidates into the then secondary schools and technical institutes.
One source said although it was not out of place to engage a consultant during the first exercise in 2005, it was wrong to con¬tinue using them for the two subsequent editions, adding that even "if we don't have the people, we can train them to do such things".
"However, we have people at the GES headquarters who can competently do the placement. They only have to be provided with the necessary logistics," it noted.
Another source wondered why there was Information Communication Technology (ICT) Unit at the Ministry of Education, Science and Sports, saying that "the placement could be part of the function of the ministry".
"If we have a science component at the ministry and you are dealing with computer placement which is science-related, why should you keep on giving the work to consultants?" it queried.
During the first phase of the CSSPS placement this year, 127,807 out of; 166,807 qualified BECE candidates have been placed in senior high schools this year. This leaves the remaining 39,000 be placed under the second phase of the placement exercise.