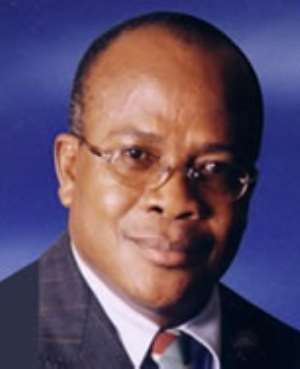 Listen Joy News' Araba Koomson interview Hon. Sallas-Mensah.
The Public Accounts Committee (PAC) of Parliament says it will request a special audit of the redenomination exercise. The exercise cost the country over $66 million.
The chairman of the Committee, Hon. Samuel Sallas Mensah says the amount involved is on the high side and needs to be probed.
Mr. Sallas-Mensah is one of four Minority Members of Parliament who filed a motion in 2006 requesting the Governor of the Central Bank to disclose the cost of the redenomination exercise to the nation.
The Governor of the Central Bank, Dr Paul Acquah announced the cost at a news conference in Accra Tuesday sparking further debate on the matter.
Mr Sallas-Mensah tells Joy News the committee is interested in satisfying itself that the Bank of Ghana satisfied all financial regulations in carrying out the exercise.
According to Mr. Sallas-Mensah researches they have conducted in other countries show that the amount involved in the exercise in Ghana is on the high side.
He said one investigation showed that a country used $22 million dollars. He also raised questions bout the fact that the amount was not budgeted for this year, and therefore the Committee wants to know how the Bank got the funding for the exercise.
Listen to the attached audio for the interview with Hon. Sallas-Mensah by Joy News' Araba Koomson.