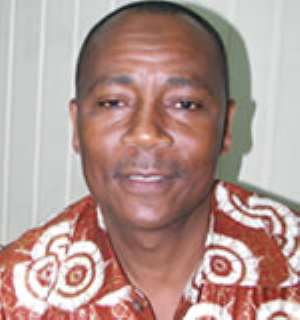 Alhaji Abubakar Saddique Boniface, Minister of Water Resources, Works and Housing, on Tuesday said government had placed a high premium on the provision of adequate and affordable housing to meet the high demand caused by rapid population growth, coupled with an uncontrollable rate of urbanization.

He said various data on housing in the country showed a backlog of about 500,000 housing units while supply figures are about 25,000 units per annum, as against an annual requirement of 100,000.

Alhaji Boniface who took his turn at the meet-the-press series to update the media on the development of the Ministry, said government, as part of its drive to provide adequate housing, launched the Affordable Housing Programme in 2005, with a plan to build 100,000 housing units for the middle and low income groups through public-private partnership.

"Work is progressing steadily at six sites, namely Borteyman and Kpone in the Greater Accra Region, Asokore-Mampong in the Ashanti Region, Koforidua in the Eastern Region, Tamale in the Northern Region and Wa in the Upper West Region."

The Minister said government had so far committed over 300 billion cedis to the programme and it would eventually be extended to all regional capitals.

Alhaji Boniface announced that the Ministry had submitted the draft Engineering Council Bill to Cabinet for consideration and approval, after which it would be laid before Parliament.

He said the Bill would go a long way to instill professionalism and discipline in the design and construction of buildings and also introduce a code of ethics to guide the behaviour of all actors in the engineering field.

Alhaji Boniface also mentioned Tema Development Corporation (TDC) and the State Housing Company (SHC) for their efforts in providing residential accommodation for over one million people within their catchments areas.

The Minister said SHC, Ghana's premier and only nationwide real estate developer, was established in
1956 to plan, develop and manage housing estate throughout the country.

"SHC has since established 94 Housing Estates consisting of 31,200 housing units country-wide and is currently working on a new housing estate on a 234 acre land near Buduburam planed for 1,200 housing units out of which 85 are completed."

On rural housing, the Minister said the Department of Rural Housing was introducing improved earth construction technologies in 10 communities (one per region) to promote the construction of quality houses at cheaper cost.

He said local artisans were trained to use pozzolana as a cheaper but effective alternative to cement on projects being carried out by the department at Yawmakwa in the Bia District of the Western Region.

"The youth are being trained to produce and use earth paints for coating wall surfaces in homes and at the same time as an income earning activity in selected locations in the regions," he added.

Alhaji Boniface said local constructors and artisans were also trained to produce and use compressed earth bricks and micro-concrete roof tiles for the construction of 15 Tourists Receptive Centres for the Ministry of Tourism and Diasporan Affairs.