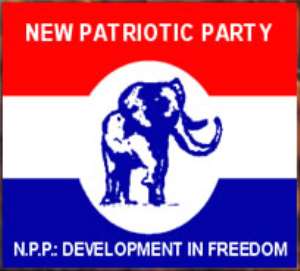 Brigadier Odei, a member of the vetting committee of the New Patriotic Party has asked people who are questioning the credibility of the committee to first question the credibility of the party's constitution. In an interview with the ADM over the weekend, Brigadier Odei said "the credibility of the committee is in the constitution of the party, so if people are questioning our credibility, they must first question the credibility of the constitution of the party… because it is what governs us".
The vetting committee is coming under criticisms as some of the aspirants who have been vetted already are accusing some of the committee members of being singled out for undue scrutiny.
As the vetting enters its second week, its credibility is also coming under question because of the leakage of information about some of the aspirants to the NDC press especially.
When asked about some of the proceedings that have taken place, Brigadier Odei, who is also the Chairman of the Research and Strategy Committee of the NPP, said the committee members have been ordered not to talk about the proceedings till the whole vetting is over.
"We are not to speak till the whole vetting is over", he said.
When ADM pressed with questions about documentation and other tit-bits, he replied "no comment, no comment".
The Vetting Committee which begun work last week has vetted four aspirants so far. They include Mr. Alan Kyerematen, Mr. Kwebena Agyapong, Mr. Hackman Owusu Agyeman and Mr. Boakye Agyarko.
Tomorrow, the Vice President would meet the committee where he is expected to answer questions ranging from his incumbency to his membership of the party. The letter inviting him to the vetting said the exercise would be conducted in "an atmosphere devoid of tension". Supporters and fanfare are generally discouraged.
The vetting exercise is also showing the signs of angst and suspicion that have been bedeviling the NPP's succession programme to date. There've been unconfirmed reports of a "clash" between Mr. Peter Ala Adjetey, a committee member and aspirant Alan Kyeremanten. The reports speak of an unhappy Kyeremanten who felt the former NPP national chairman had come too strong at him.
But even more questionable has been the leakage of filing information from the party headquarters to a number of newspapers which.
No wonder that the only comment coming from the comment is "No comment".