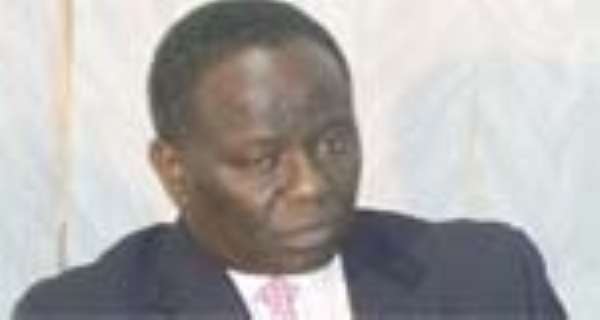 Mr. Martin Esson-Benjamin- The Chief Executive Officer of the Millennium Development Authority (MiDA)
The Chief Executive Officer of the Millennium Development Authority (MiDA), Mr. Martin Esson-Benjamin has given the assurance that by the end of the 5-year term given the country, the $547 million Millennium Challenge Account (MCA) cash assistance to Ghana by the United States government will be used to transform the lives of a large number of Ghanaians.
He therefore appealed to officials and personnel tasked with the job of disbursement and monitoring to demonstrate the needed commitment to make the programme achieve the desired results.
Speaking at the official opening of an Orientation Workshop for MiDA and Ministry Of Food and Agriculture (MOFA) Staff at Sogakofe in the Volta Region on Wednesday, the MiDA boss debunked the claims of some pessimists that the programme would fail, saying all the necessary groundwork had almost been completed.
"Our programme intends to make an impact on the lives of our famers in the selected districts.
We do not want to continue to listen to the taunts of some people who believe that this project will follow the fate of many and that it will not have the support expected of the Ministry of Food and Agriculture," he said.
Mr. Esson-Benjamin consequently cautioned all resource persons involved in the project to take up the challenge with utmost seriousness or get booted out.
"I do not want to perpetrate mistakes. We do not intend to support lack of commitment or support that uncaring attitude, which makes our people very poor, despite all the help donors and development partners have always sought to bring to Ghana," he stressed.
He assured the staff that every assistance would be given to enable them deliver to the good people of the country, adding, "It will be unfortunate if at the end of the five years, Ghanaians allowed $547 million of the United States taxpayers' money to sit either idle or to yield no returns and thus have no impact on our poor famers."
Contributing, the Minister of Food and Agriculture, Ernest Debrah said the MCA was the biggest single grant Ghana had ever received for the sector, and called for it to be managed judiciously.
"It took the country a while to write the compact and qualify as the highest beneficiary. It is my expectation that MOFA and MiDA will make it a success story so it can be replicated in other districts of the country," he said.
The essence of the two-day workshop was to deliberate on issues relating to the agricultural component of the programme, which would in turn transform the sector.