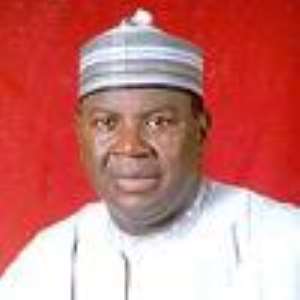 "Loyalists of Aliu Mahama Club" in Tamale have said that delegates to the New Patriotic Party (NPP) congress should not to be influenced by money in their choice of the presidential candidate of the party.
A statement signed by Mr. El-Hassan Umar, President of the club, said: "We are making a passionate appeal to the would-be delegates of our party to safeguard the democratic culture of our mighty party by rejecting politicians who try to influence them with money…Moneycracy is dangerous to internal democracy in the NPP and by extension, democracy in Ghana, and we must collectively ignore politicians who think they can buy our conscience with their money.
The current contest is not about the candidate with much money, it is about issues and the ability and capability of the next leader to defeat Professor John Atta Mills of the NDC". The statement said recent media reports alleged that some of the aspirants were involved in vote-buying. "That act amounts to total disregard for the tenets of democracy".
The statement said the club saw the victory of the NPP in Alhaji Aliu Mahama and called on delegates to vote for him to continue from where President John Agyekum Kufuor would be leaving off.
It said Election 2008 would be crucial and appealed to all the party faithful to desist from comments that had the tendency to disintegrate the party and rally behind Alhaji Mahama when "he is crowned the next NPP presidential candidate."