Body of kidnapped Constable found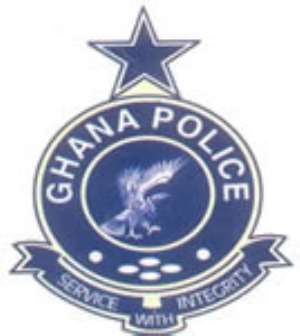 The body of General Police Constable Moses Gaba, who was kidnapped during disturbances at Anloga on Thursday, was discovered in a lagoon at Anloga, Alhaji Hamidu Mahama, Assistant Commissioner of Police (ACP) told the Ghana News Agency at Anloga on Friday.
He said Police also discovered bloodstains on the premises of the Awadada, near the shrine, and had called in the Crime Scene Personnel of the Ghana Police Service to take samples of the blood for forensic examination.
He said 94 people were arrested and screened and 74 of them had been sent to Ho for further investigations.
ACP Mahama, who is Deputy Volta Regional Commander of the Ghana Police Service, described the situation in Anloga as an uneasy calm. The streets were empty as many residents could be seen in their houses while armed policemen have taken positions at vantage points. Meanwhile, Togbe Sri III told the Ghana News Agency that he had been taken through what he described as the last of the open rituals at the shrine during which he was introduced to the guardian spirits of Anlo; the 11 senior divisional chiefs and the people of Anlo. He denied having been served with an injunction restraining him from going through the rituals, which led to the clash on Thursday. With regard to the mini launching of the Hogbetsotso festival scheduled for Saturday, November 3, Togbe Sri said the chiefs would meet to deliberate over it and inform the public accordingly.