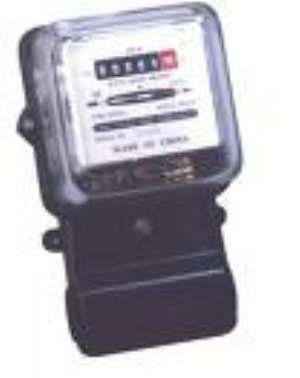 The government has said it will merge the Electricity Company of Ghana (ECG) and the Northern Electrification Development (NED) as part of reforms in the energy sector.
The merged company would also be re-organised into four strategic business units under a holding company.
The four business units would be constituted as Northern, Central, Western and Capital Electric Companies and would be spun into fully fledged companies within the ambit of the Holding Company.

At the annual National Energy Symposium in Accra, the Deputy Minister of Energy, Mr Kwame Ampofo Twumasi, said these measures would position the distribution sector to meet the current challenges and complexities and ensure quality service delivery.
The three-day symposium is being organised by the Energy Commission and the Energy Resource Group and is on the theme "Energy Sector Reforms: Removal of Policy Implementation Barriers."
The minister said the implementation reform in the energy sector was critical and stated that it had been characterised by contradictions and stagnation.
He said the ministry was undertaking five critical reforms in the sector, which were increasing private sector participation in the electricity supply industry, restructuring of the VRA, improvement within the distribution sector implementation of economic and full cost tariffs and the development of competitive wholesale electricity supply market.
"A key expectation of the reform programme is to bring about the improvement in the operations of the electricity distribution companies," the minister stated.
He stated that the government would support the implementation of the policy of full cost recovery in electricity pricing as envisaged under the reform programme.
"We will, however, pursue this objective in a gradual manner in order not to introduce any unnecessary difficulties for consumers," Mr Twumasi added.
The minister stressed that the business of electricity generation, transmission and distribution was an expensive venture, adding that escalating prices of crude oil and petroleum products, which were the primary fuels for thermal power generation was a source of concern.
He said "the implication is that the proportion of the more expensive thermal generation sources will grow resulting in higher cost of electricity supply", adding that "we must brace ourselves against this situation".
Mr Twumasi stated that the government would promote the concept of the Wholesale Electricity market to bring out the full benefit of competition in electricity supply in the country.
He added that a number of regulations which set the framework and defined the environment for operations had been prepared and were currently under consideration.
The acting Executive Secretary of the Energy Commission; Dr Alfred Ofosu-Ahenkorah, said the symposium was aimed at providing a forum for discussing barriers to the implementation of the reform in the power sector and identifying concrete measures for assuring adequate power security.
Source: Daily Graphic