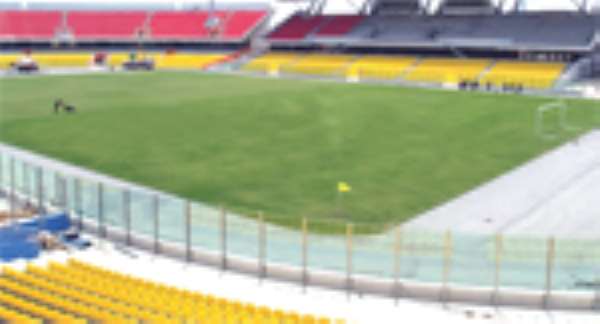 FROM ALL indications today's official handing over of the Ohene Djan Sports Stadium in Accra and the Baba Yara Stadium in Kumasi may not come on as expected.
Investigations conducted by DAILY GUIDE SPORTS indicate that works on the inside arena are already completed but there are some finishing touches to be done by the Italian Construction firm working at the venue in Accra and that may cause delays in the handing over.
A source close to the National Sports Council (NSC) revealed that the normal procedure is that a letter should be written to the NSC by the contractors before the handing over of any stadium under construction in connection with the Ghana CAN 2008.
The source said among the four stadia under construction, only the Kumasi venue contractors have asked for four weeks extension date before handing over, while contractors in Tamale are about to finish work outside the stadium.
"There would be a site meeting between officials of the NSC and the contractors at the Ohene Djan Sports Stadium today, regarding the handing over of the stadium," the source added.

However, Mr. Castagna, the engineer of Michelletti Company, contractors working at the Ohene Djan Sports Stadium, in a chat with DAILY GUIDE SPORTS, promised that his outfit would handover the stadium keys today after a ceremonial game at the venue involving the National Sports Council personnel and the Ministry of Education, Science and Sports.
By Pierre Toto