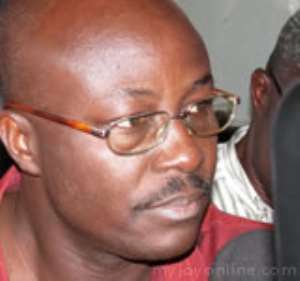 The New Patriotic Party (NPP) says the opposition, especially the NDC should stop using the Public Accounts Committee (PAC) of Parliament's revelations against the government.
At a press conference at Ho in the Volta Region, the General Secretary of the NPP, Nana Ohene Ntow accused the opposition of using the revelations at the PAC sittings to score what he terms 'cheap political points.'
He said the National Democratic Congress (NDC) especially is capitalising on the financial irregularities and malfeasance exposed during the sittings to create the impression that the NPP administration is corrupt.
He lamented the fact that this "unfortunate impression is being created in the minds of the public."
According to Nana Ntow, government is in support of the PAC's work to discourage corruption in the public sector.
He argued that the government is determined to tackle the issue of financial irregularities in the public sector for the country's future benefit.
The NPP leadership is in the Volta Region for a strategic review.