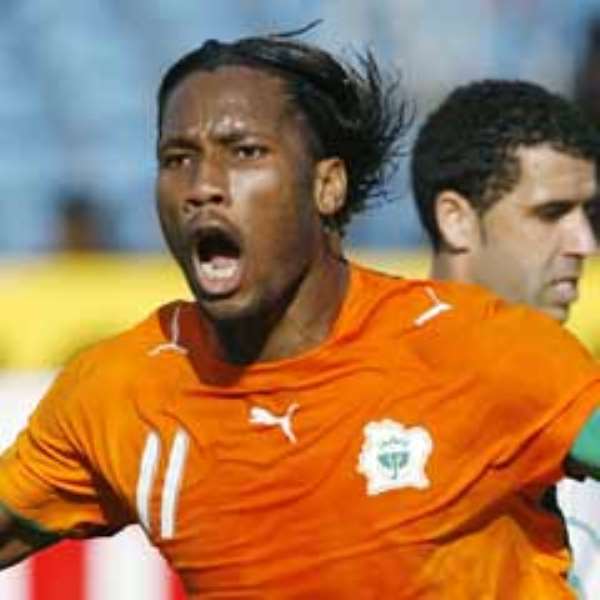 Drogba's absence during the Nations Cup will be a major blow to Chelsea
Avram Grant admits that all available options will be discussed as he prepares to replace the world's most potent striker in January.
The Chelsea coach knows he will have to overcome the loss of Ivorian forward Didier Drogba when he leaves for the MTN Africa Cup of Nations - either with a permanent addition to his squad or a loan signing.
Midfielders Michael Essien and Mikel John Obi along with striker Salomon Kalou will also be heading off to Ghana for the competition in the new year but it is Drogba's presence that threatens to hit Chelsea the hardest.
But Grant declared: "Didier is an important player for us. I don't think you've seen another striker better than him in the rest of the world today.
"He is very important and in good shape. He is getting better from game to game, but what is important now is the present for the next two months and then we will think about the African Nations Cup.
"We think about the situation all the time but we cannot do many things about this. He needs to go but we are thinking about all the options. But what is important now is that he will continue to play well and we will develop our game."
But when asked if he had funds to compensate for players lost to the African Nations Cup in January, Grant replied: "We have a vision for the future and we are talking about everything all the time.
"I am very happy with the squad that we have but you always look for a player who can improve the squad - but it will not be more than 10%.
"It not about the money it is about the quality of the players."