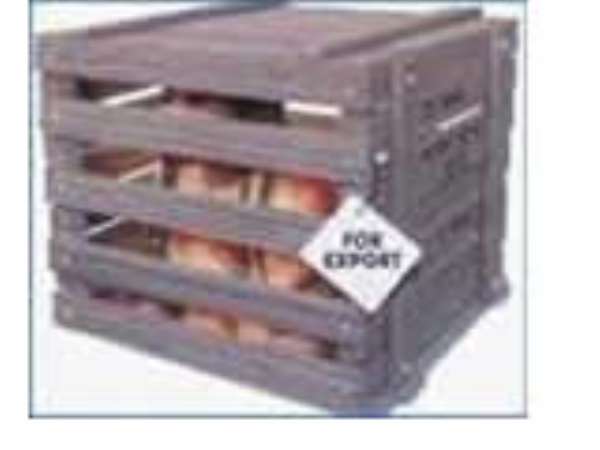 The Inspector General of Police (IGP), Patrick Kwarteng Acheampong, has taken swift action to establish an anti-human trafficking unit within the Ghana Police to combat the trafficking of young girls from West Africa through Ghana, for prostitution in Europe.
At a meeting with this reporter and other Senior Police personnel the IGP reiterated the need to flush out the syndicate responsible in Ghana, stressing that it must be a collective effort of both security officials and civil society to combat the human trafficking menace.

In a separate interview, the Deputy Director of the Police Criminal Investigations Department (CID), ACP Ken Yeboah, intimated that his outfit would thoroughly investigate activities of some officials of the Ghana Immigration Service (GIS) whose names came up in The Crusading GUIDE investigative report on the trafficking of girls to Europe.
ACP Yeboah affirmed that the Police would look into the matter and prosecute accomplices if need be. "We are determined in fighting all who are making this 'illegal trade thrive in Ghana; nobody would be pardoned" he warned.
On the welfare of the 17 rescued girls, ACP Yeboah said that he had liaised-with the Ministry of Women and Children's Affairs to find a temporary shelter to accommodate them until further notice. He also intimated that the Nigerian High Commission had been notified about the crime since it involves some Nigerians.
When The Crusading GUIDE was in Abuja, Nigeria a few months ago in connection with the story, officials of the National Agency For The Prohibition of Traffic In Persons (NAPTIP), told this reporter that they would send for the trafficked victims to come back to Nigeria.
The details of NAPTIP's intention have already been forwarded to the Ghana Police by The Crusading GUIDE for negotiations in respect of the girls' repatriation.
The International Labour Organisation (ILO) in its global report, has indicated that more than $32 billion is being generated as profit annually from exploitation of trafficked women, children and men.
It has also stated that the lack of harmonized legislative and investigative strategies within the West Africa sub-region was the biggest problem in fighting the canker.
ILO Director in Nigeria, Ghana, Liberia and Sierra Leone, Mrs. Sinanzeni Chuma Mkandawire, has tagged human trafficking as "the slavery of the 21st century". The latest ILO report on forced labour indicates that 2.5 million persons are estimated to be trafficked at any point in time, of whom minimum of one third are trafficked for economic purposes.
Those rescued at Gbawe included Hope Osagie, Princess Ebabulele, Bola Ayodele, Rosemary Yenni, Vivian Joseph, Becky Asaro, Happy Tom and Blessing Samuel. They are aged between 18 and 25.
A search conducted in Addai's office and residence by the Ghana Police resulted in the retrieval of seven Ghanaian passports, four vaccination certificates, one international driving licence, 59 birth certificates, two Motorola mobile phones, three bank statements, an invitation letter and a Beninois passport bearing the name Affo Kaffi Seibu.
Source: The Crusading Guide