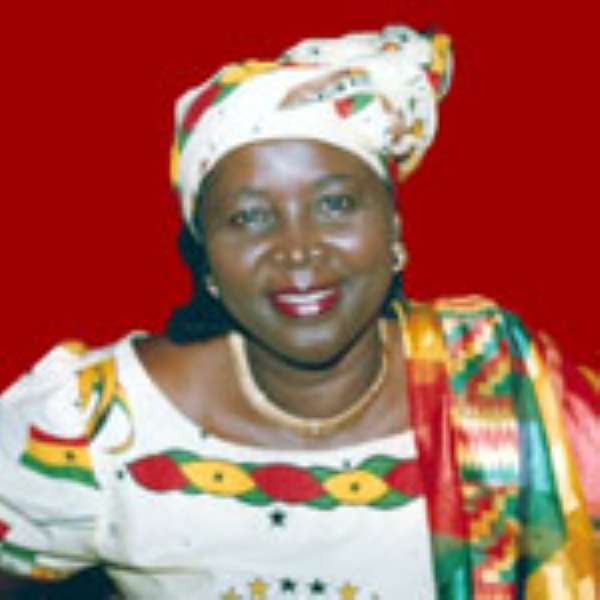 Hajia Alima Mahama, Minister for Women and Children's Affairs, yesterday urged women to help prevent conflict in their communities since they and their children where the worst victims in conflict situations.
She stressed the need for women and various women organisations to make personal commitment not to support war or violence in their communities. 'As women we should not contribute to the process of war,' she said.
Hajia Mahama was speaking at the opening of a three-day Regional Forum on Peace and Networking among Women Organisations in the Economic Community of West African States (ECOWAS) Region.
The forum, which has brought together various women groups across the West African sub-region, is aimed at strengthening the role of women in peace negotiation and peace building and post-war reconstruction.
The forum is also part of the ECOWAS Gender Centre Capacity Building Programmes to train women in the public and private sectors to address equality in integration programmes.
Hajia Mahama noted that women had the responsibility to ensure that there were no conflicts in their communities and urged participants to do more in the area of peace building.
The Minister advised the participants to endeavour to disseminate the knowledge they gained from the workshop and ensure that their communities felt the impact of the programme through their activities. She called on countries within the ECOWAS region to prioritise gender equality and women empowerment.
Ms Aminatta Dibba, Acting Director at the ECOWAS Gender Development Centre, observed that women usually fell victim to the worst forms of violence and atrocities such as rape, torture, sexual slavery and forced prostitution during conflicts.
She said the invaluable role of women in conflict and post-conflict situations had been consistently and systematically excluded from conflict prevention and management as well as peace negotiations and peace building processes.
Ms Dibba said the active involvement of women in peace negotiations, peace building and post-war reconstruction still stood as a major challenge facing the region.
The forum, she said, would create a platform for the establishment of a network of women organisations working for peace and security in the ECOWAS region and adopt a plan of action on the way forward for the active participation of women in security efforts, peace negotiations and post-conflict management processes.