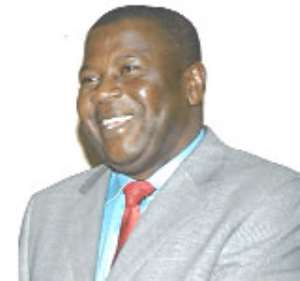 Ghana's Vice-president, Alhaji Aliu Mahama, has made a strong claim to the flagbearership of the ruling New Patriotic Party (NPP) saying the time had come for him to be at the helm of affairs.
"This is my time", he said, while addressing enthusiastic party supporters, chiefs and opinion leaders at Kpandai in the East Gonja District of the Northern Region where he is on a six-day campaign tour.
"At the marketplace, people buy what they want; I am the best person to be marketed by the NPP", he added.
Vice-president Mahama said he had served President Agyekum Kufuor faithfully and loyally and had therefore gained the necessary experience.
"I have been tried and tested and I am well-known by Ghanaians. Everywhere I go, people are able to make me out".
Vice-president Aliu Mahama appealed to traditional authorities to seek the blessings of ancestors to facilitate his victory at the December 22 national delegates conference of the NPP to elect the presidential candidate for Election 2008.
He asked Christian and Muslim leaders also to seek divine favour for him. He appealed to the chiefs and the people to forge ahead in peace and unity to facilitate progress.
Vice-president Mahama noted with concern that the image of Kpandai as pro-violent had not helped to attract investment to the area, leading to widespread poverty and deprivation.
He asked the people to support his political ambition in order to improve their lot. "Give me the opportunity so that I can serve you better tomorrow", he urged them.