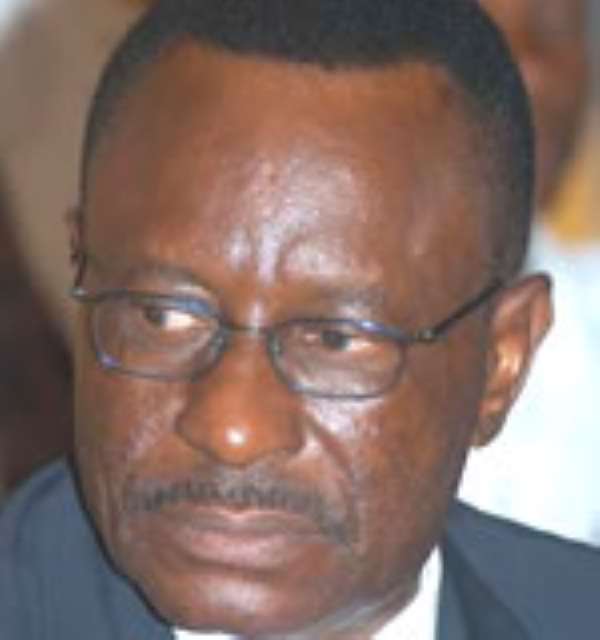 The 138 District, Municipal and Metropolitan Assemblies in the country on Thursday presented a cheque for ¢1.38 billion to the Inter-Ministerial Taskforce for the flood victims of the Western Region and the three northern regions.

This was after the assemblies had deliberated on the plight of the people who suffered the disaster in the four regions.

Mr Stanley Nii Adjiri Blankson, Accra Metropolitan Chief Executive, who presented the cheque on behalf of his counterparts, expressed the hope that the money would go a long way to lighten the suffering of the people in those areas.

Mrs Mary Chinery-Hesse, Chief Advisor to the President and Chairperson of the Taskforce, said the Inter-Ministerial Taskforce would work to change the development paradigm of the three northern regions.

Flanked by the Minister of Local Government, Rural Development and Environment, Mr Kwadwo Darko-Adjei and Mr Kwamena Bartels, Minister of the Interior, she noted that out of the crisis the government would ensure that the three northern regions emerged as developed and problem-free.

Mrs Chinery-Hesse said the Taskforce had received complaints of the donations not being distributed to the people they were meant for and assured the donors and the public that the Taskforce with the President's support would ensure that the goods got to the right people.

She said there was a machinery in place to account for all the donations and that the team was working to correct all the inadequacies to improve the system.

Mrs Chinery-Hesse cautioned all those in the distribution chain who were making it difficult for the smooth distribution of the items that anybody who fell foul of the rules would be sanctioned.

She commended the assemblies for the important gesture adding, "We have not left the people to suffer alone. We will move together as a people. This is what nation building is all about."

A Chinese Company, Tiens Group Company Ltd, manufacturers of Tianshi herbal medicines, also donated $50,000 to the flood victims.

Mr. Li Jinyuan, President of the company and Chairman of the Board of Directors, said the company would, among other things, set up a school and build a supermarket in Ghana to enhance education and create jobs.

Other ministers present at the ceremony included Mrs Agnes Chigabatia, Deputy Minister for the Upper East Region, Ms Anna Nyamekye, Minister of Food and Agriculture and Major (Rtd) Courage Quashigah, Minister of Health and Mrs Patricia Appiagyei, Chief Executive of Kumasi Metropolitan Assembly.